Rosemary simple syrup is as simple as it sounds. With just 3 ingredients you can have a flavorful simple syrup that is perfect for flavoring all sorts of drinks, baked goods and more.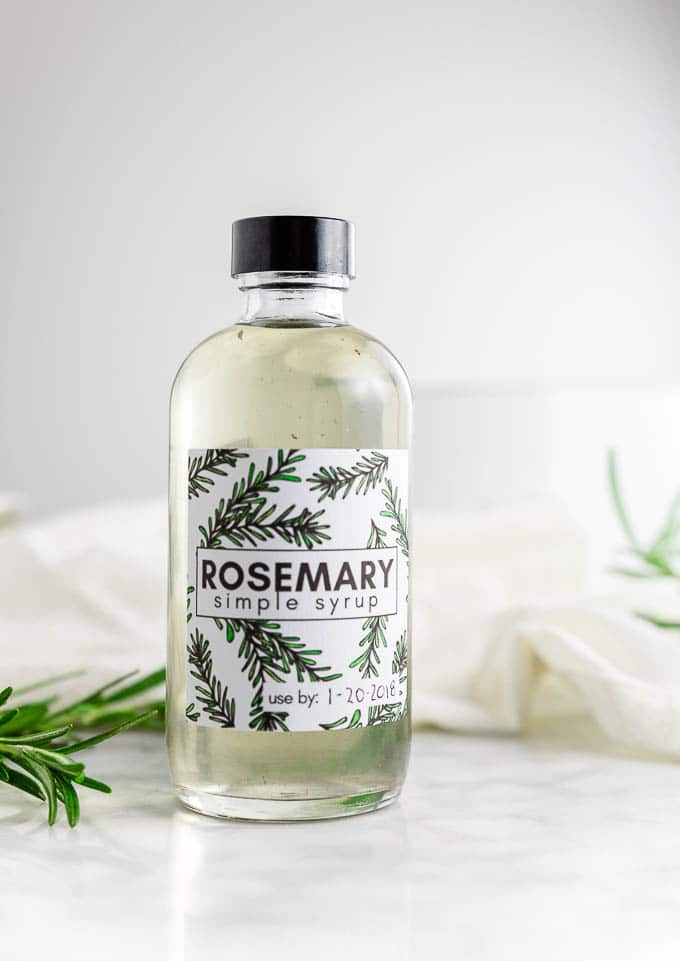 Have you ever made your own simple syrup before? How about an infused one, like rosemary simple syrup?
If you're looking for a cute DIY gift idea for the holidays for your favorite home chef, look no further than this rosemary simple syrup! It's so incredibly easy to make and so festive, too. Rosemary simple syrup can be used for anything from cocktails to dessert.
…