Puppy chow is a great treat that the whole family will love! It's typically already gluten-free and now it can be made dairy-free, too! Made with chocolate, peanut butter and powdered sugar, this dairy-free puppy chow is a crowd pleaser perfect for parties!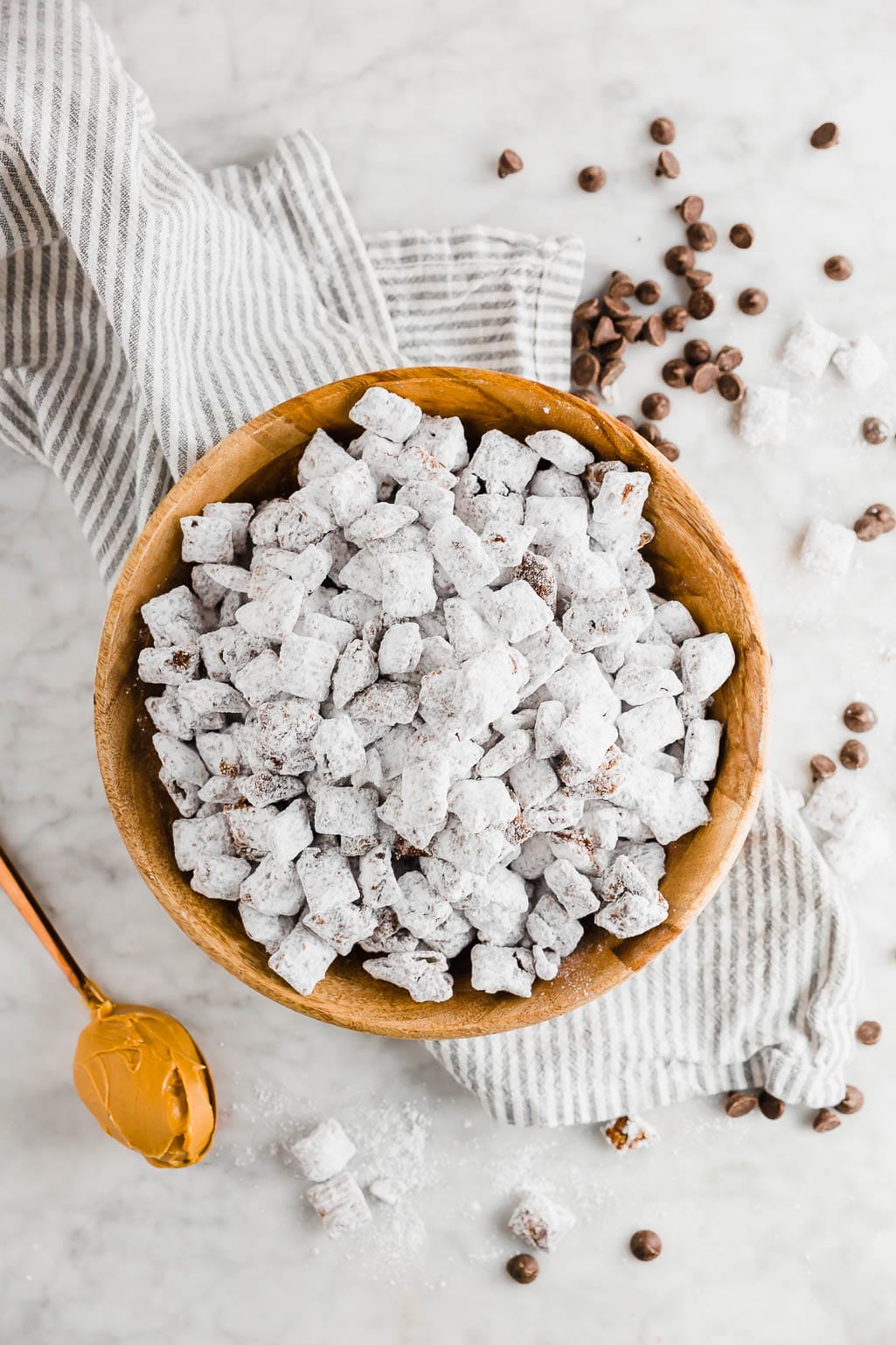 Ah, puppy chow.
You know it, you love it, you have fond childhood memories of eating it. Am I right?
Chocolate, peanut butter, powdered sugar. How could you go wrong?
…