These sweet potato rounds with roasted grapes and goat cheese are a simple and elegant gluten-free appetizer to make this summer! You'll love how easy it is to throw the appetizer together, with minimal ingredients, too! Your guests will be in awe at the combination of flavors and they'll think you slaved over the oven all day, when in reality it only took 45 minutes to prepare, with only about 5 minutes of active preparation. Gluten-free appetizers get a fun makeover with this sweet potato rounds with roasted grapes and goat cheese appetizer!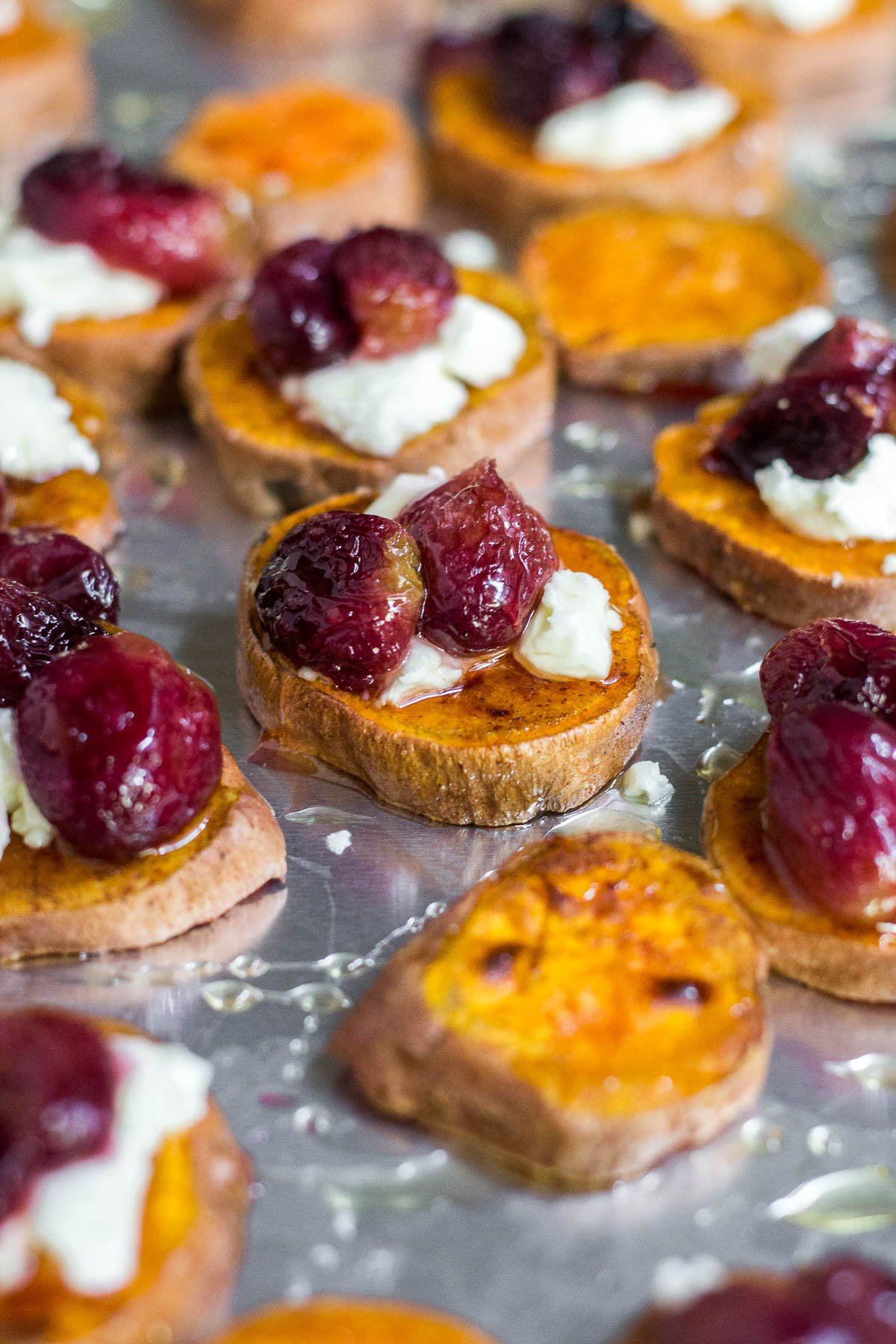 As summertime approaches quickly and the weather starts getting warmer, all I can think about is appetizers! There are an abundance of wedding showers, Memorial Day barbecues, and summertime potlucks galore. What do all of those have in common? Appetizers. Sometimes finding an appetizer to bring to an event that is gluten-free can be a little challenging. Most appetizers involve some sort of bread or cracker.
However, instead of bread, I love using sweet potatoes to serve as the base of my finger food! Sweet potatoes are extremely adaptable and go with many flavors, from sweet to savory, making them the perfect substitute in recipes traditionally involving bread or crackers.
…