Use up those leftover corn tortillas and make baked chili lime tortilla chips in the oven! They're full of lime and chili flavor and great when paired with guacamole or your favorite salsa.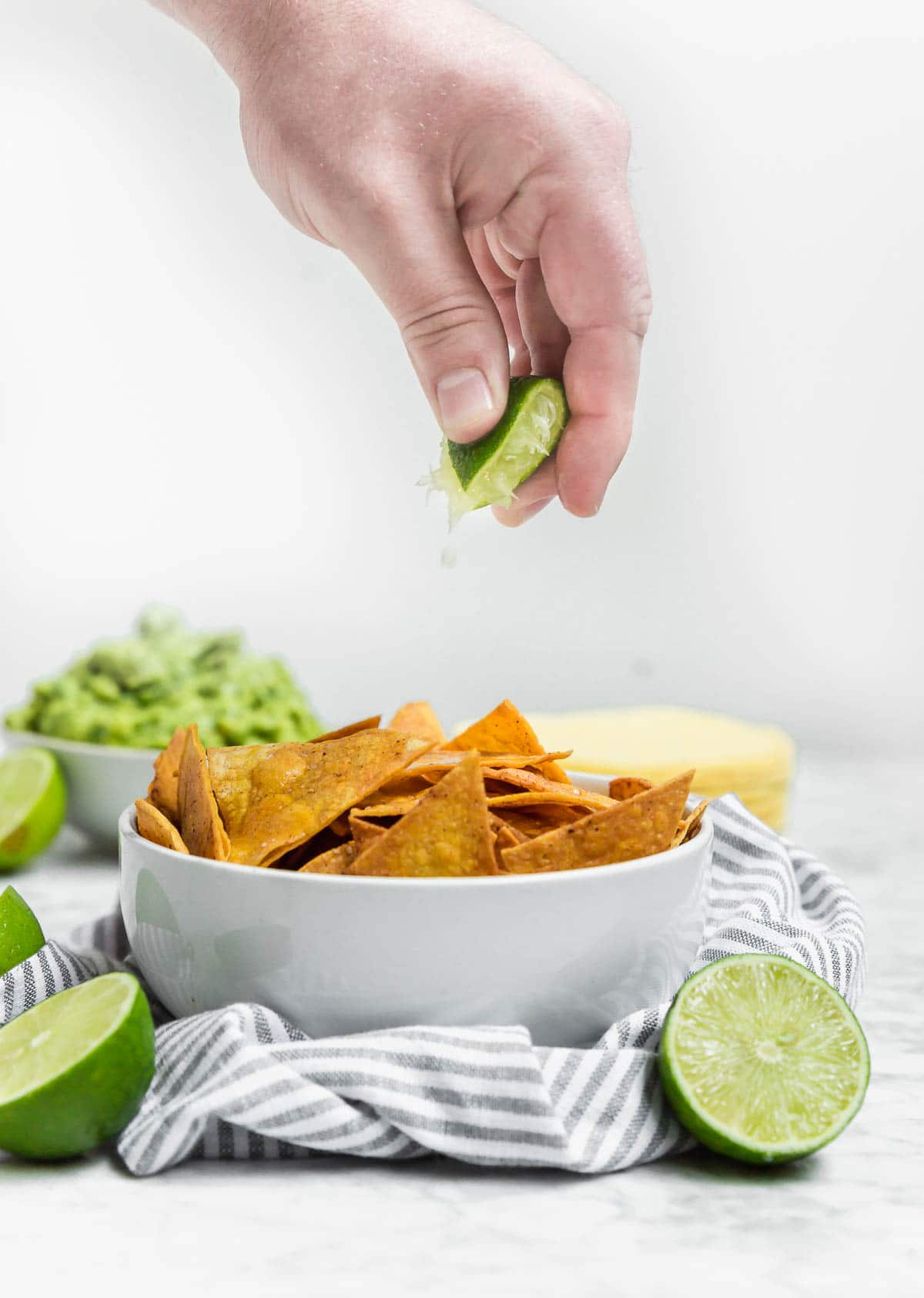 Do you ever find that you always have a bunch of corn tortillas leftover after Taco Tuesday? I know how you feel. You all know how much I love tacos, right? So needless to say, we have a ton of corn tortillas in our house. You always have to be ready to make a taco!
The corn tortillas we buy come in packs of 50 and with only two of us in our house, we can't always finish them before they start to get stale. Want to know my FAVORITE way to use up those leftover corn tortillas? Baked tortilla chips!
I've been making my own baked tortilla chips from leftover corn tortillas for as long as I can remember. It's so easy to do and is a great way to use up those corn tortillas! Plus, I love knowing EXACTLY how much oil I'm using for my chips and can season to my preferences.
…