Soft and pillowy baked pumpkin donuts rolled in powdered sugar for a sweet breakfast treat. These donuts are gluten-free, dairy-free and vegan, and are great for entertaining for brunch. Fall into Autumn with this easy recipe that's on the table in just under 30 minutes.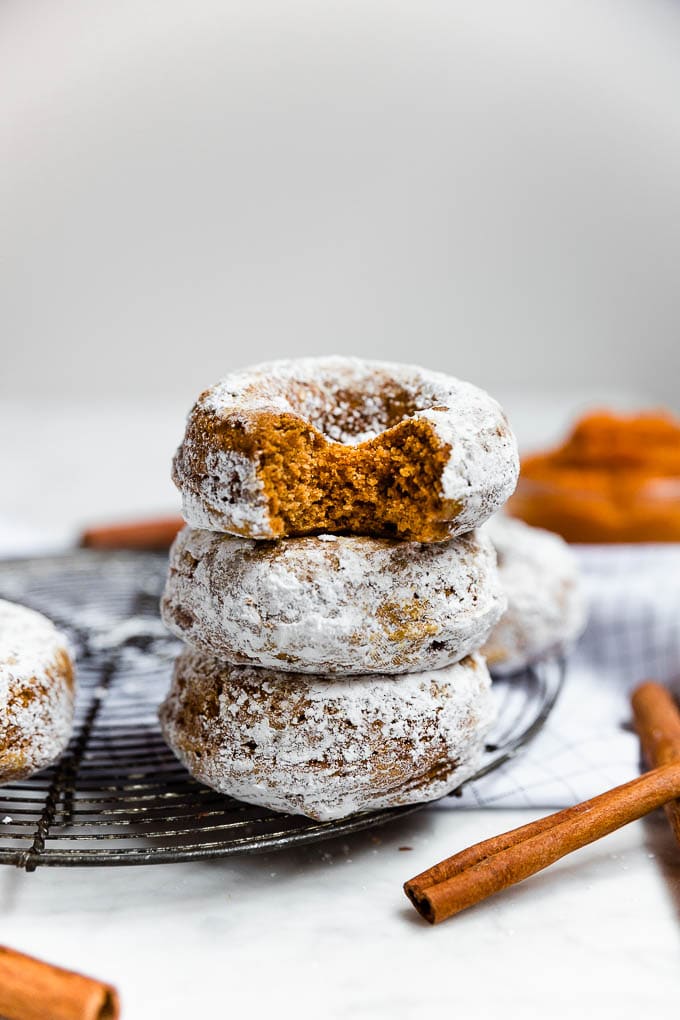 Is there anything more quintessentially Fall than pumpkin? Okay, maybe apples… but Fall has almost become synonymous with pumpkin, especially in recent years. These baked pumpkin donuts are gluten-free and vegan and PERFECT for a Fall brunch.
If there is one thing that should be pumpkin flavored.. it's these donuts. Because pumpkin belongs in donuts. Pumpkin donuts baked to perfection in just 10 minutes and rolled in powdered sugar for a perfectly spiced breakfast treat that tastes just like Fall.
…