These easy mini blueberry tarts are made with a sugar cookie crust and bursting with fresh blueberry flavor! Made in a muffin-tin, they are a great gluten-free and vegan dessert recipe that is devoured in just one bite! Perfect for any potluck or get together this season.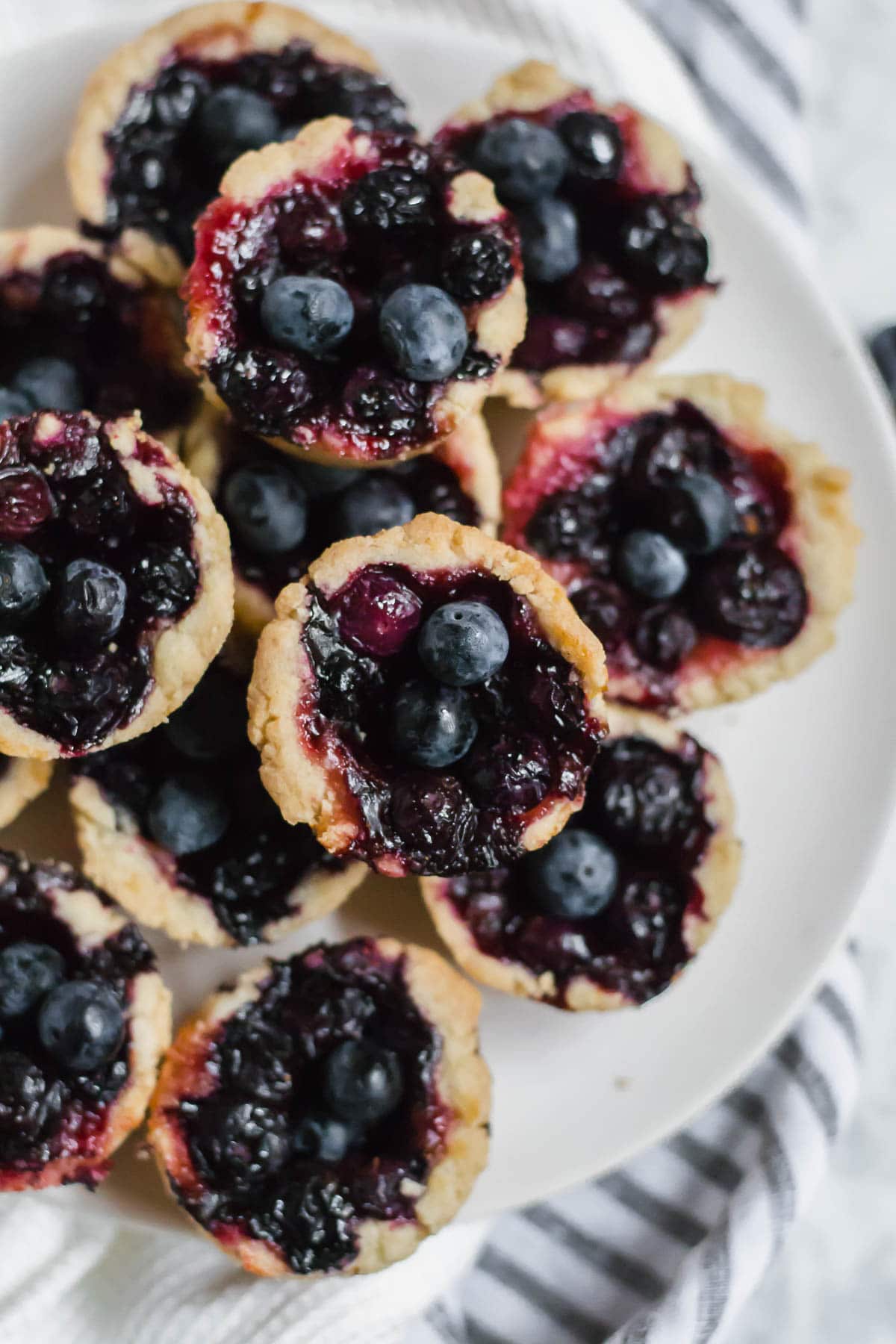 I'm clearly on a muffin tin kick lately. Don't worry about me, I'm just making tons of cute little bite sized treats in my mini muffin tin over here. If you missed it, I made these
mini beef taco bites
in my mini muffin tin last week. The muffin tin isn't just for muffins, friends. It's for EV-ER-Y-THING. From appetizer sized beef taco bites to sugar cookie blueberry tarts.
…