Baked honey garlic chicken wings are sweet with a little bit of spice! They're baked in the oven (not fried!) but still have that crispy skin you want in chicken wings. Made gluten-free and dairy-free, these baked chicken wings are a wonderful appetizer for any occasion.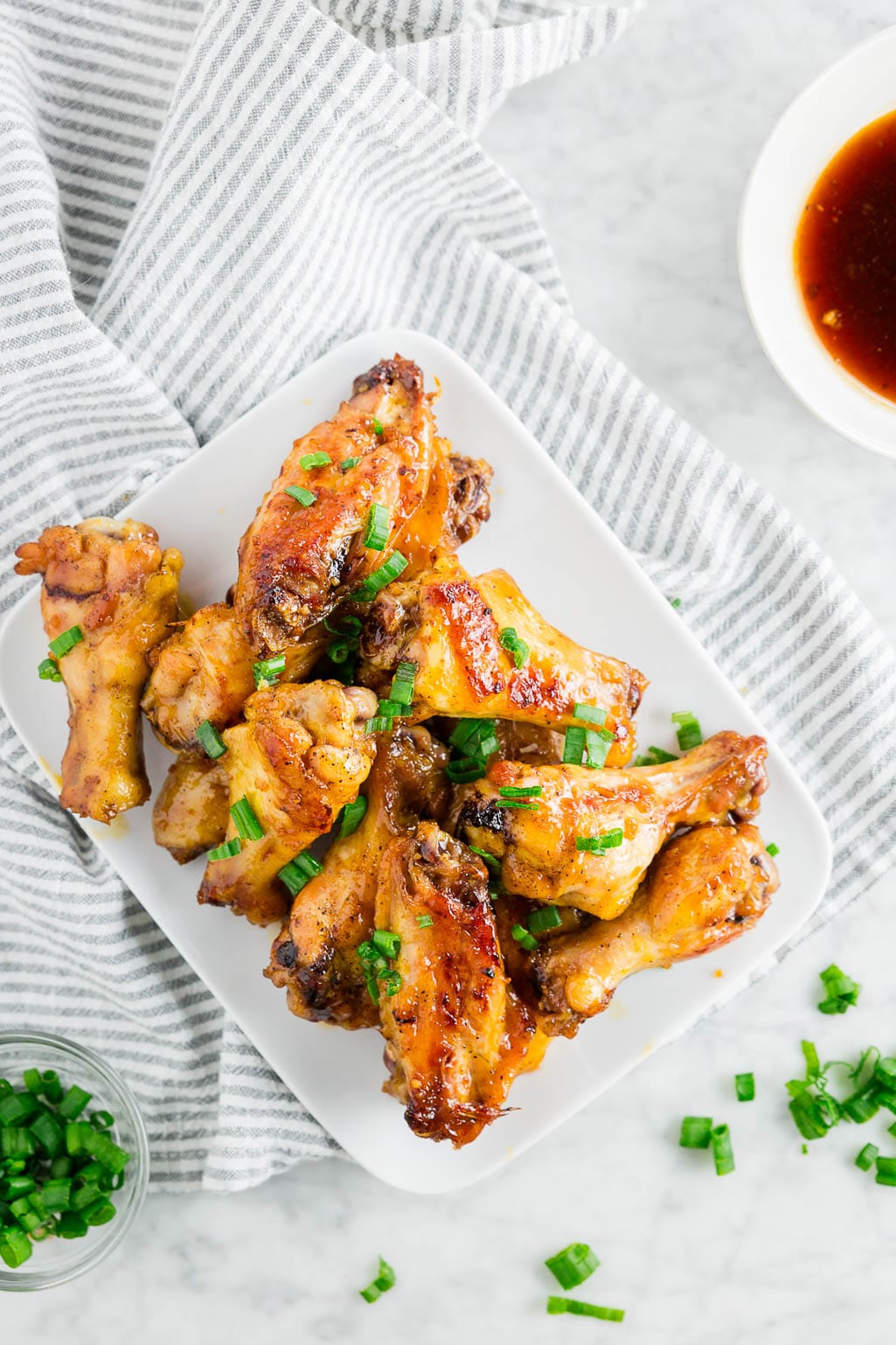 Did you know you can bake chicken wings and get a delicious, moist chicken with crispy skin? You certainly can!
These baked honey garlic chicken wings are a favorite in our house! They make a great appetizer for entertaining or are a tasty dinner for two when served with a side dish. Who wouldn't want some crispy chicken wings served with a sweet and savory honey garlic sauce with a bit of a kick?
…