With only 6 ingredients, you'll love these chocolate covered peanut butter stuffed dates. They're so easy to make and are perfect for anytime you need a sweet treat! Chewy, caramel-like dates stuffed of creamy peanut butter and crunchy coconut flakes, and covered with a rich, dark chocolate, you really can't go wrong with this easy gluten-free and dairy-free treat.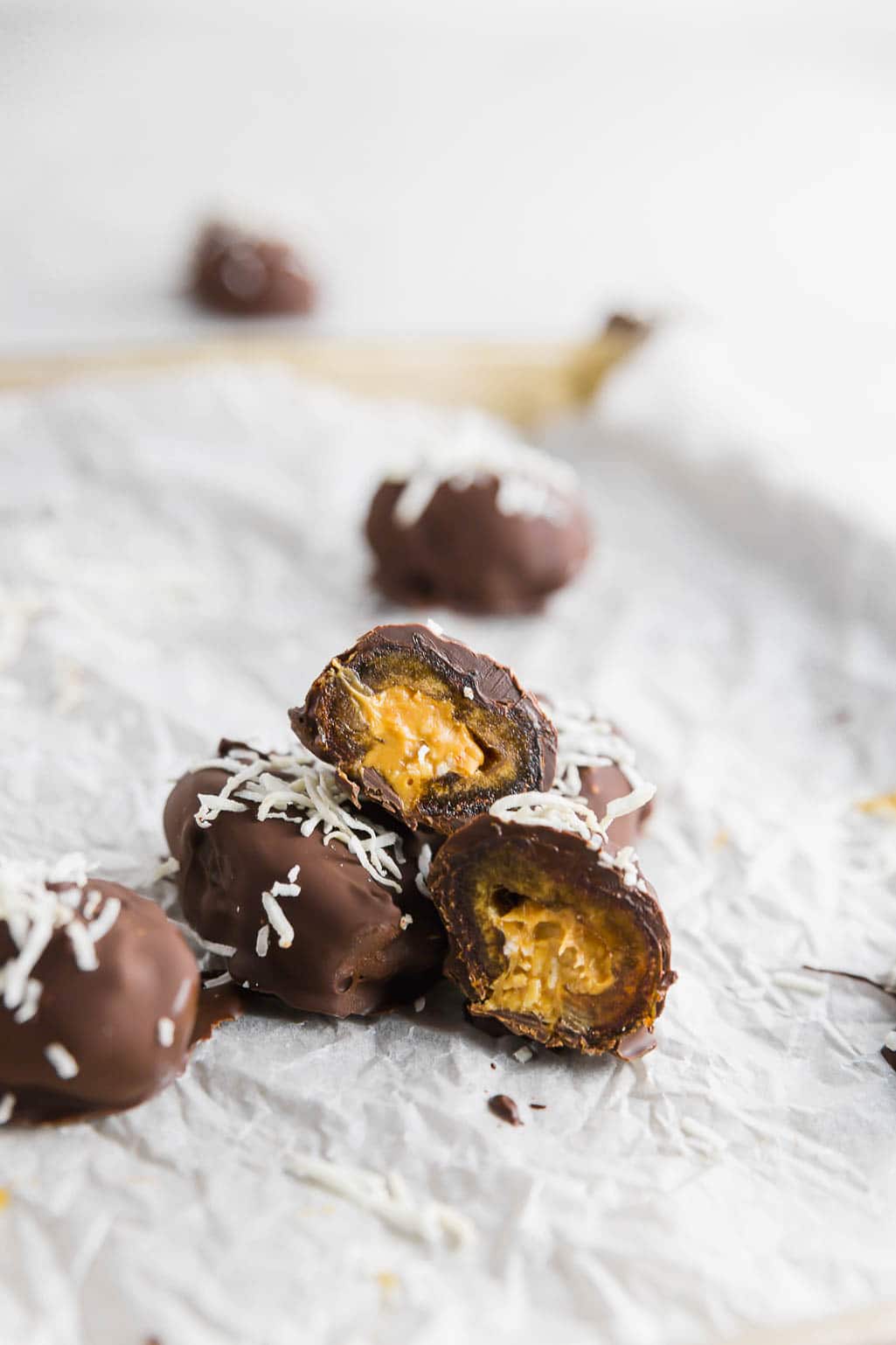 Does this happen to anyone else? You're trying to eat a bit healthier but you can't stop craving chocolate and desserts? Yes? Okay, good. We're all on the same page.
This tends to happen every January though, right? New Year's resolutions. We've stuffed our bodies full of cookies, hot chocolate and cheese all December. It makes sense that with a new year we might want to get a little restart on our eating habits.
…