Easy polenta croutons are the perfect gluten-free substitution for bread croutons. Use them on salads, soups or even just for snacking with some marinara sauce! They're so easy to make, too. Just a few simple ingredients is all it takes and you'll have flavorful croutons fresh from the oven!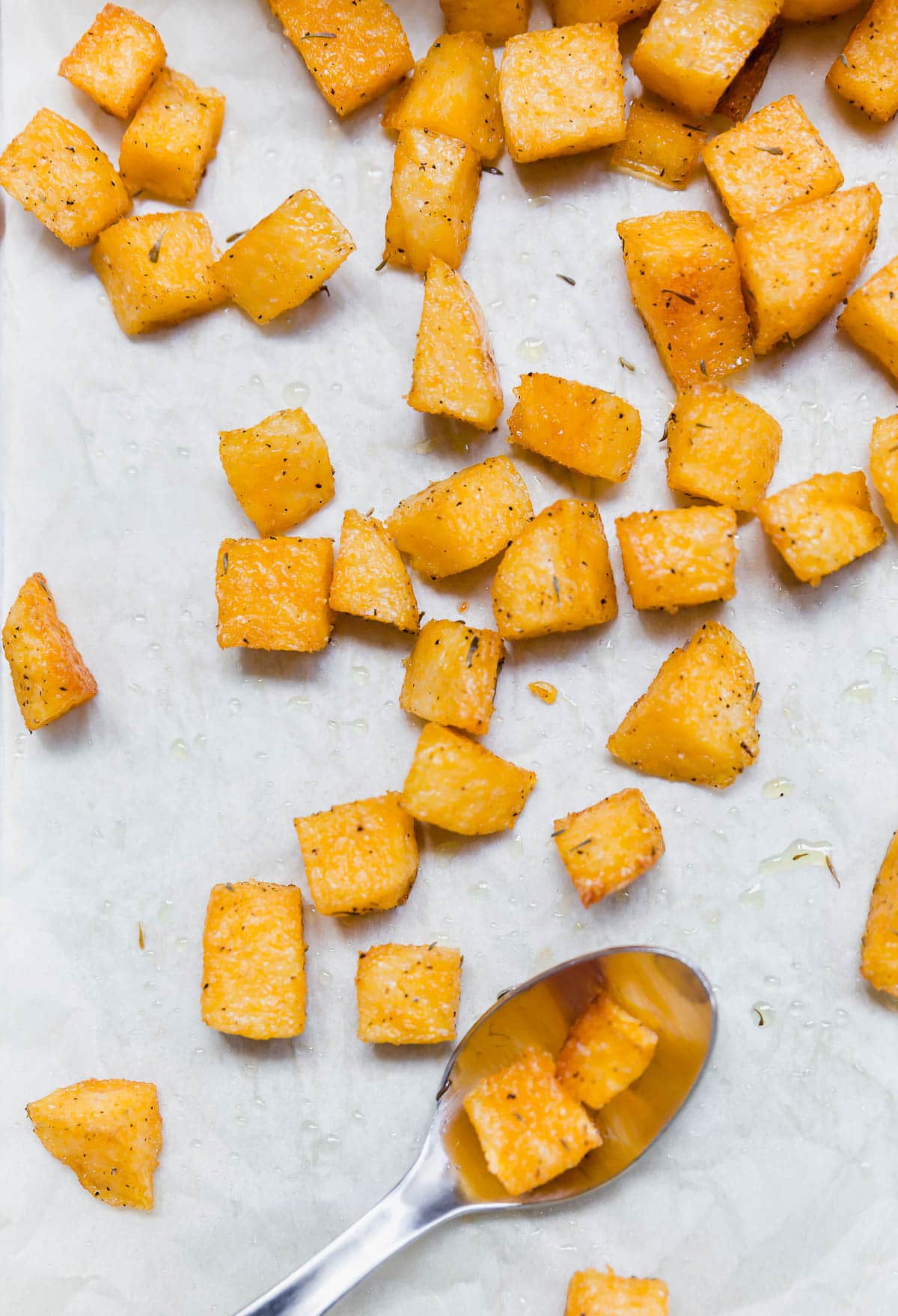 During the summer I crave big, hearty salads full of bright, beautiful colors and bursting with fresh veggies. Since I started my gluten-free journey after being diagnosed with celiac disease a few years ago, I've found myself missing an essential part of my favorite salads.. CROUTONS!
Sigh. Croutons. The flavor. The tasty carbs. The CRUNCH.
I thought my crouton days were over, but then I realized that polenta makes the BEST gluten-free croutons for salads, soups and stews! In the summer, top these easy polenta croutons on a big salad. In the winter, top your favorite tomato soup with these flavorful croutons. They're the perfect recipe all year round!…