Looking for an easy gluten-free brunch recipe? These gluten-free vegan apple cinnamon scones are perfect! They only require a few ingredients and are so easy to make. Top them with a cinnamon apple cider glaze for a sweet breakfast treat that everyone will love. Serve with warm apple cider or a big mug of coffee for the ultimate brunch.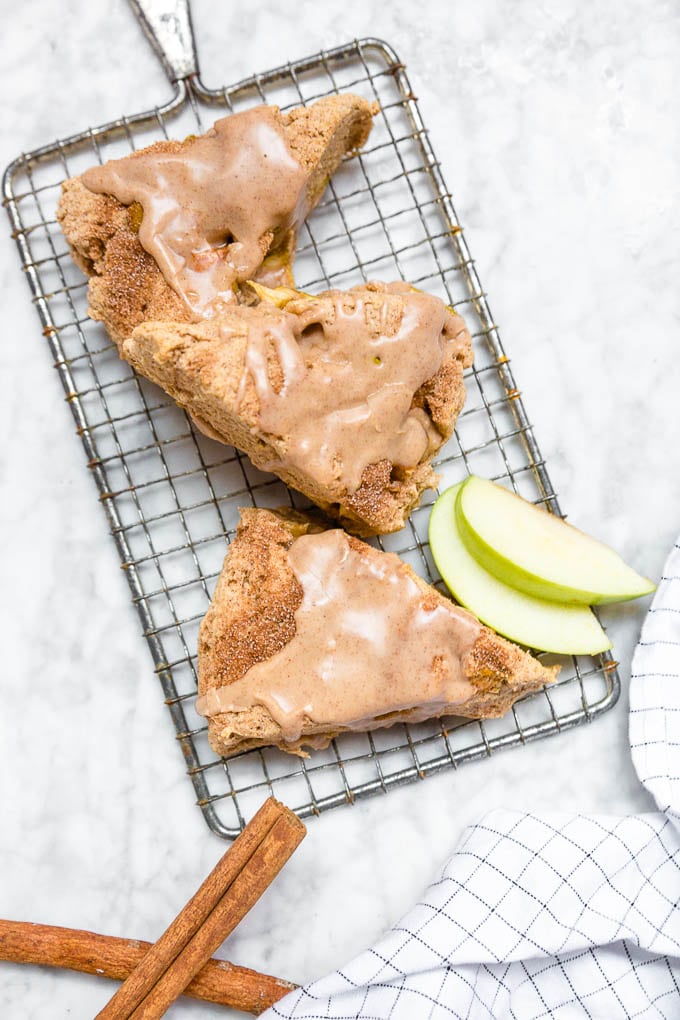 I just love Fall. I've said it a million times on here, and I'll say it again. If you hadn't already figured that out, now you know!
My birthday is during the Fall. In fact, it's in just two short weeks. I'm turning 30 this year (it's scary and exciting but mostly scary)! Which also means this blog is turning 9 soon. I started this blog back when I was 21 and I can't believe it's been a part of me throughout the entirety of my 20's!
…