This gluten-free fruit tart with lemon curd is perfect for summer entertaining. Full of vibrant fruits and a fresh lemon flavor. The gluten-free shortbread crust is studded with lemon zest and essentially fool proof making this recipe a dream to make. Your guests will be delighted to have a slice of this fruit tart that tastes just like summer.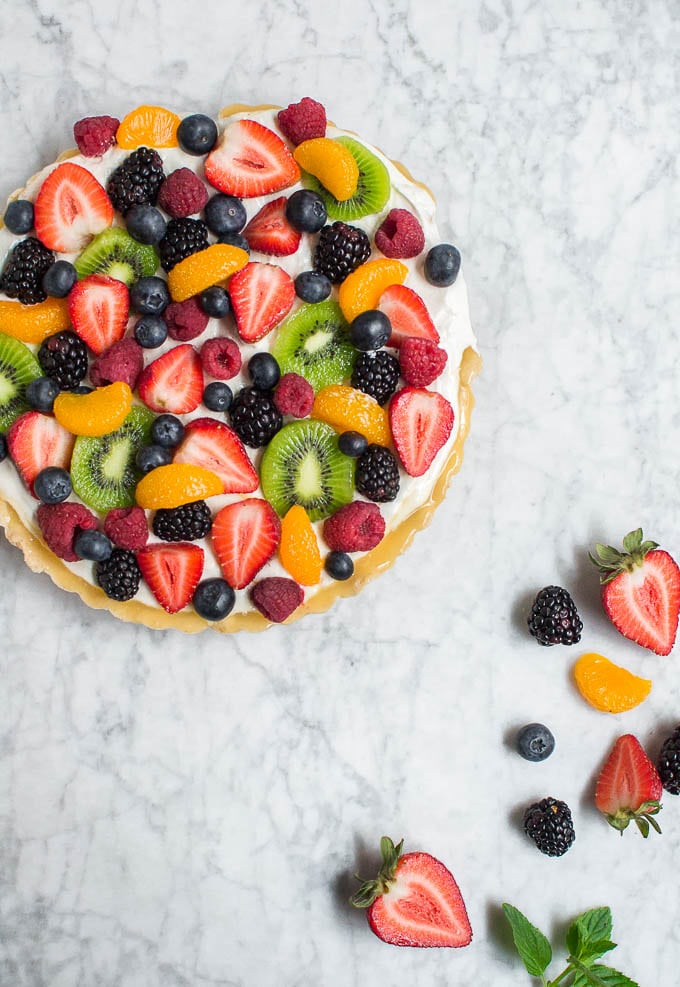 I'm feeling the fresh fruit love lately. I've always been a fruit > chocolate kind of girl. Fresh, bright, naturally sweet. What's not to love? I just can't seem to stop making desserts with fresh fruit starring as the main component. From blueberry mini tarts to these vegan lemon scones, I'm ready for all things fruit!
If you love fruit as much as I do, this gluten-free fruit tart with lemon curd certainly won't disappoint! It's made with a buttery gluten-free shortbread crust, filled with silky lemon curd and an apricot lemon cream cheese filling, and topped with fresh fruit. Blueberries, strawberries, raspberries, blackberries, mandarin oranges and kiwi. Bright and fresh flavors with a variety of colors and textures.
…