Spinach Garlic Turkey Burgers
Spinach Garlic Turkey Burgers are great for summer get-togethers or for meal prep throughout the week. They're gluten-free, dairy-free and egg-free!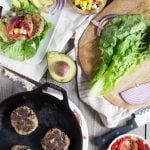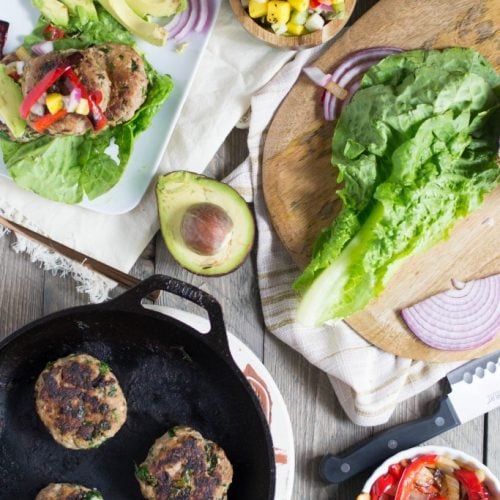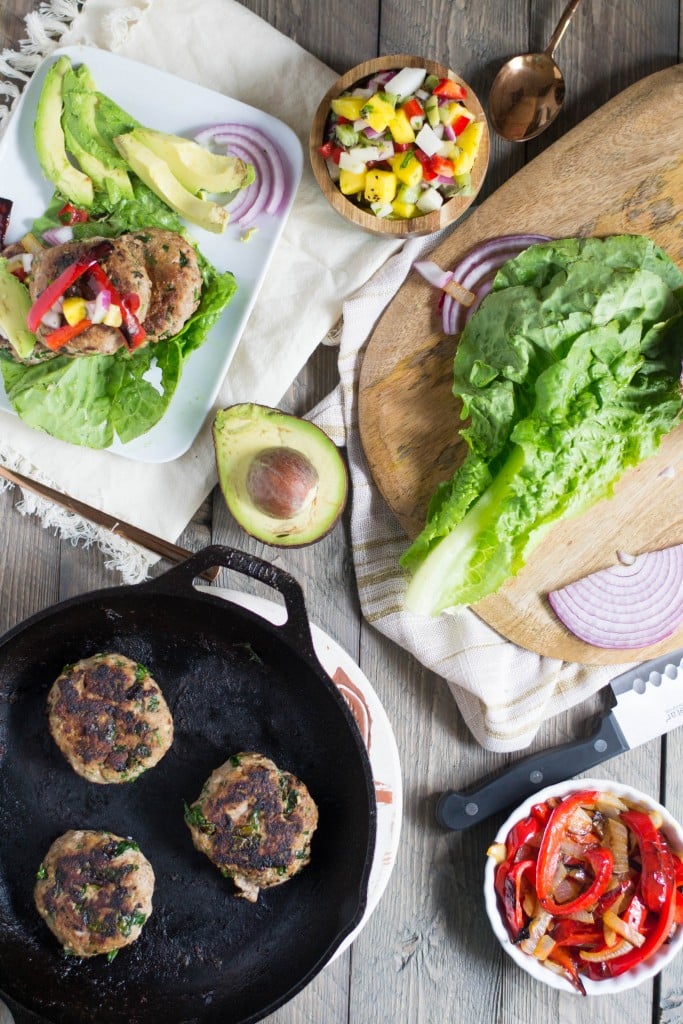 I've been getting a lot of questions from friends, family, coworkers, random strangers on the street, etc., about what I eat on a daily basis. They hear about my celiac disease diagnosis and my other intolerances and think what could this girl possibly eat?
I'm not going to lie, sometimes it is a struggle. I know many of you feel that way too. I don't want you all to think that I always have an easy time eating and that I never get down about not being able to eat certain foods. I'm not perfect.
I do have random breakdowns every once in awhile because seriously all I want is a piece of pizza and the fact that I can't eat gluten, dairy, eggs and yeast really puts a damper on that one.
I do get jealous of the cheesey nachos that my boyfriend is chowing down on when we're out with friends. It does get frustrating when people refer to me as a "picky eater" when actually I will eat anything and everything, as long as it doesn't get me sick.
It does get discouraging having to bring food with me everywhere so I can eat safely. It happens and it's okay to feel this way.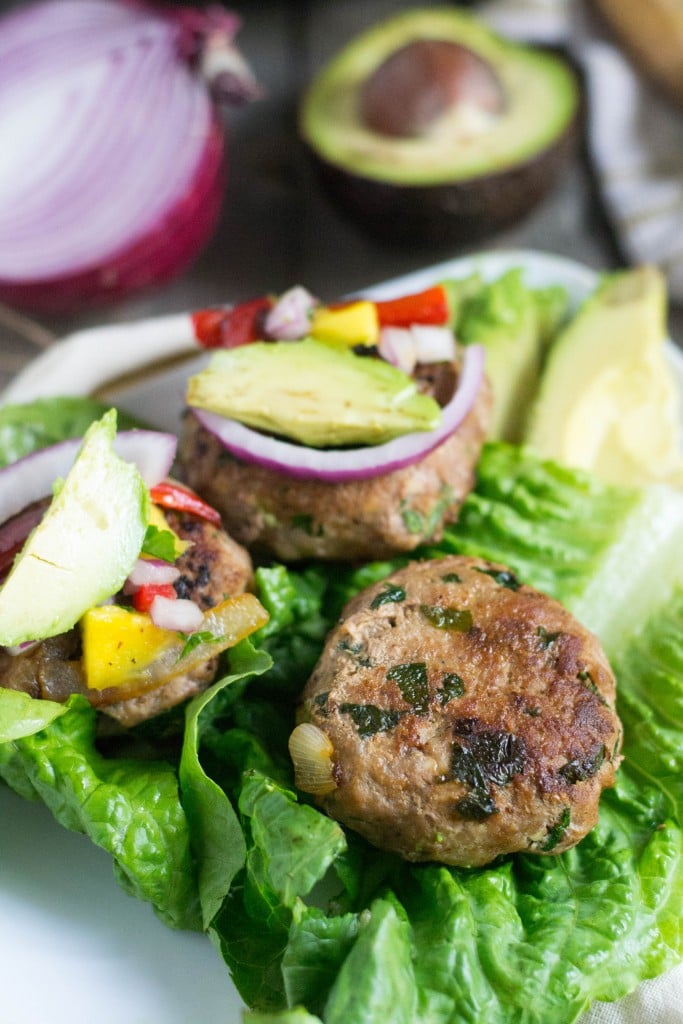 Because majority of the time, I do love what I eat. I love eating meals full of whole foods that make me feel satisfied and healthy.
I love the fact that my friends bring me guacamole to work because they know it's my favorite and it's safe for me to eat. I love the fact that I've discovered so many different types of foods that I would have never come across had I not realized these food intolerances.
I love the challenge of creating recipes for a gluten-free audience and showing everyone that gluten-free can be delicious. I love being an advocate for those with food allergies and intolerances.
So while there are occasionally times where I just feel frustrated, the things that I love about the way I eat far outweigh those times.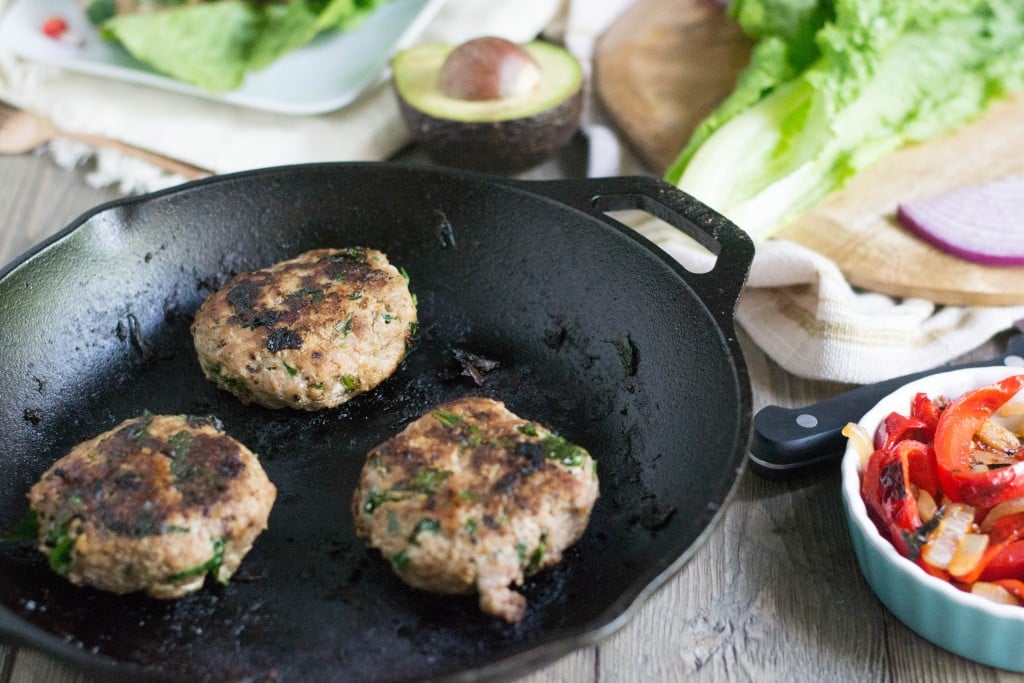 Want to know what I also love? These spinach garlic turkey burgers. They're one of my go-to's for Sunday meal prep. I like to eat them with lettuce, salsa, avocado, refrigerator dill pickles, and some grilled veggies for the ultimate burger. They're also terrific served on these Keto Hamburger Buns!
They're super simple to make with whole ingredients like ground turkey, spinach, garlic, salt, pepper and cumin. That's seriously it. No filler. No eggs. Just delicious turkey meat.
The garlic packs the flavor so don't skimp on that! These burgers would also be a great topper for a salad, top them with Keto Hamburger Buns or Pesto, or eat with a side of creamy Homemade Coleslaw and some fruit.
You can grill them, you can pan fry them, you can bake them. No matter what you do, I promise you'll love them!
Looking for more gluten-free turkey recipes? Try these!
If you love meatballs as much as I do, try my Baked Turkey Spinach Meatballs with some pasta or zoodles. For a family-friendly weeknight meal, try this Paleo Honey Sesame Turkey Meatloaf!
If you're on a Whole30 this month, my Whole30 Turkey Taco Stuffed Sweet Potatoes are so flavorful and great for meal prep.
If you love turkey burgers, try whipping up these Air Fryer Turkey Burgers!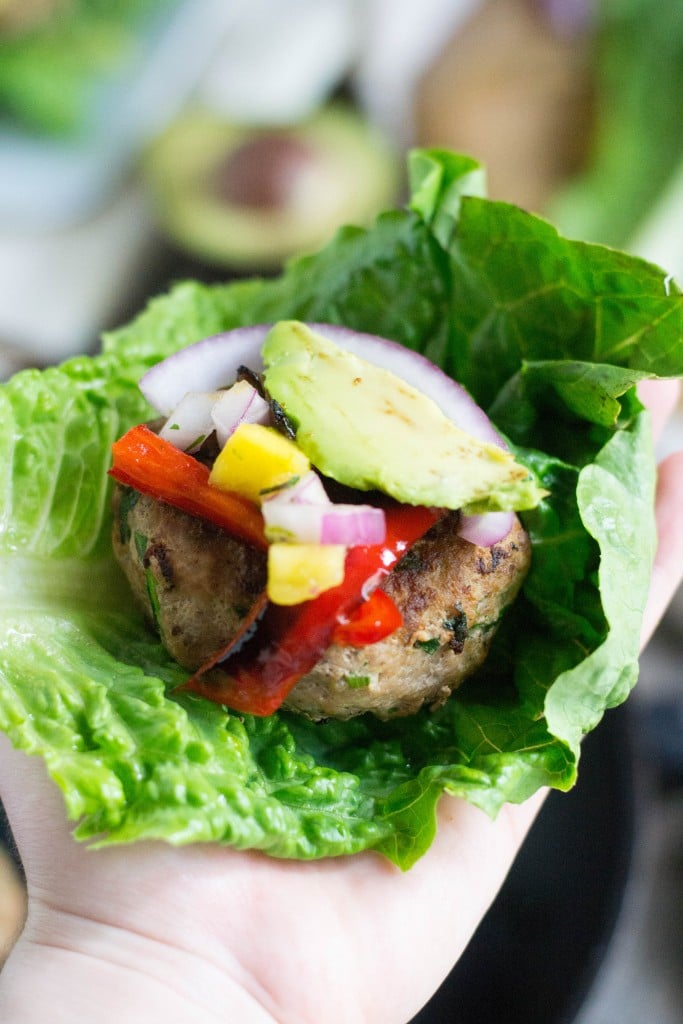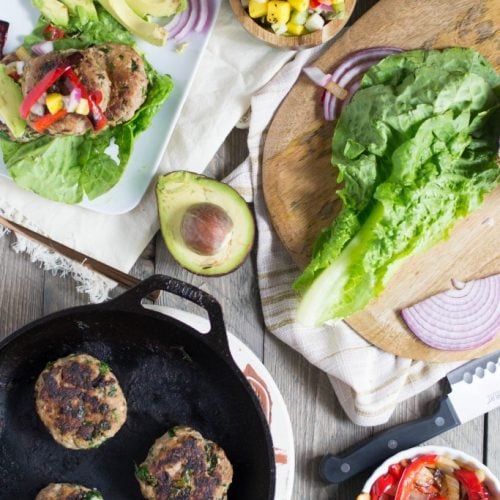 Spinach Garlic Turkey Burgers
Spinach Garlic Turkey Burgers are great for summer get-togethers or for meal prep throughout the week. They're gluten-free, dairy-free and egg-free!
Print
Pin
Rate
Ingredients
2

lbs

ground turkey

1

cup

packed spinach

(chopped)

6

cloves

garlic

(minced)

1

tsp

salt

1/2

tsp

ground black pepper

1

tsp

cumin

3

tbsp

of oil

(divided)
Instructions
Preheat a cast iron skillet over medium heat.

In the meantime, in a large bowl, mix together ground turkey, spinach, garlic, salt, ground black pepper, cumin and 2 tbsp of the oil. Mix until thoroughly combined. Portion into 8-10 burgers. Lightly flatten then and place your thumb in the middle of each one so it has a slight indent. This will help the burgers cook flat and not round too much at the top.

Add the remaining 1 tablespoon of oil in the cast iron skillet. Place 4-5 burgers on the skillet and cook for 3-4 minutes on each side until browned and the turkey is no longer pink and cooked through, and the temperature reads 165F. Repeat with remaining burgers.

Serve with toppings such as lettuce, tomato, salsa, avocado, grilled onions, and mustard.
Nutrition
Calories:
143
kcal
|
Protein:
21
g
|
Fat:
6
g
|
Cholesterol:
49
mg
|
Sodium:
281
mg
|
Potassium:
295
mg
|
Vitamin A:
305
IU
|
Vitamin C:
1.4
mg
|
Calcium:
11
mg
|
Iron:
0.9
mg
I'm Megan
A gluten-free food blogger from Chicago and lover of all things food, showing you gluten-free can be easy and delicious, too. Let's make gluten-free stress free together! Read more…