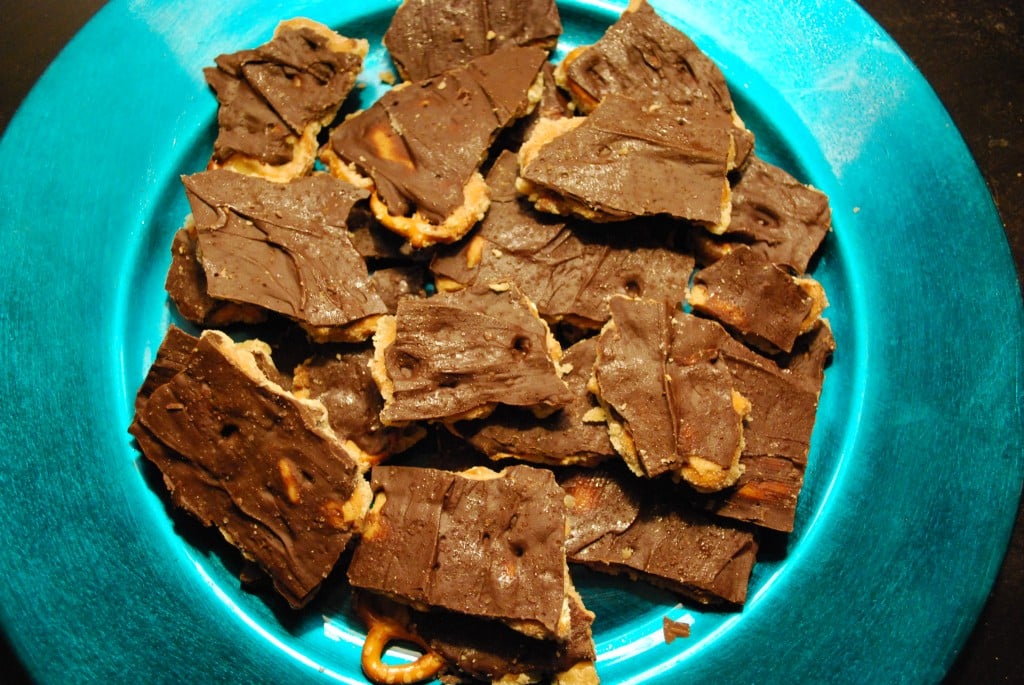 There are days when you realize that maybe you have gone too far with the saving of recipes on Pinterest. But then there are cloudy Sundays that seem to warrant a good audit of your recipe boards.
That's what happened to Kate and I the other day. We perused our collective baking to-do lists and picked some fun ones to try out. This salty, rich bark was calling out to us.
It needed to be made. It needed to be loved and man was it. So yummy with a great crunch plus a whole lot of sweetness that is excellently cut by sea salt.
The one thing it really did for us, was to get us to try homemade caramel. Totally keeping that in my back pocket moving forward. It's so easy and tasty. This bark is best straight out of the freezer because the chocolate will start to get melty and messy in your hands if you let it sit out too long. Enjoy the crunch and spread the love on a holiday spread.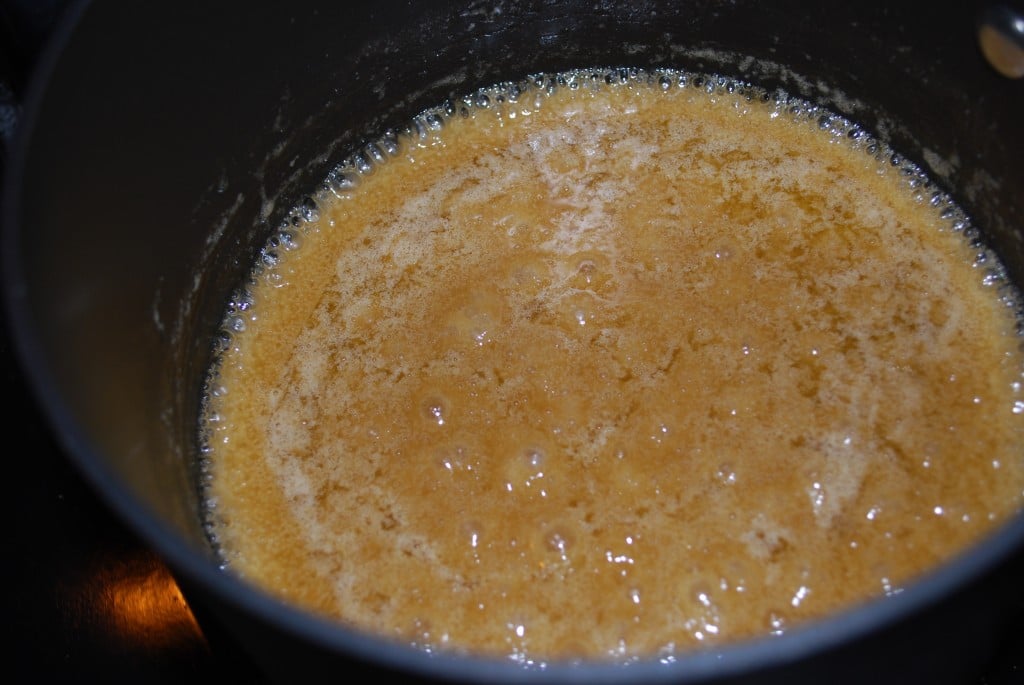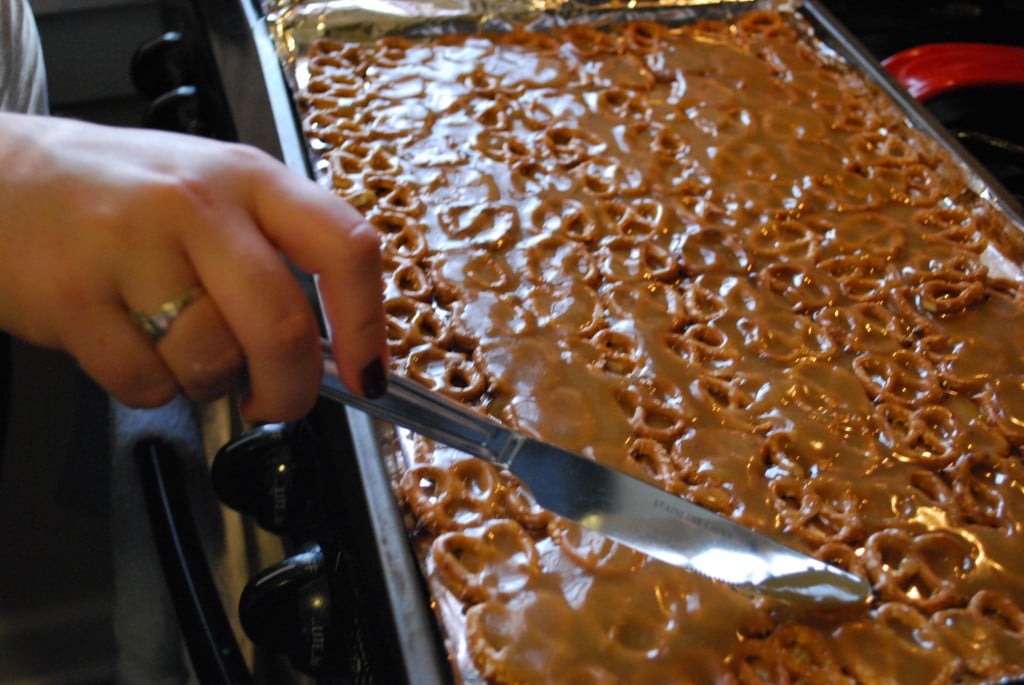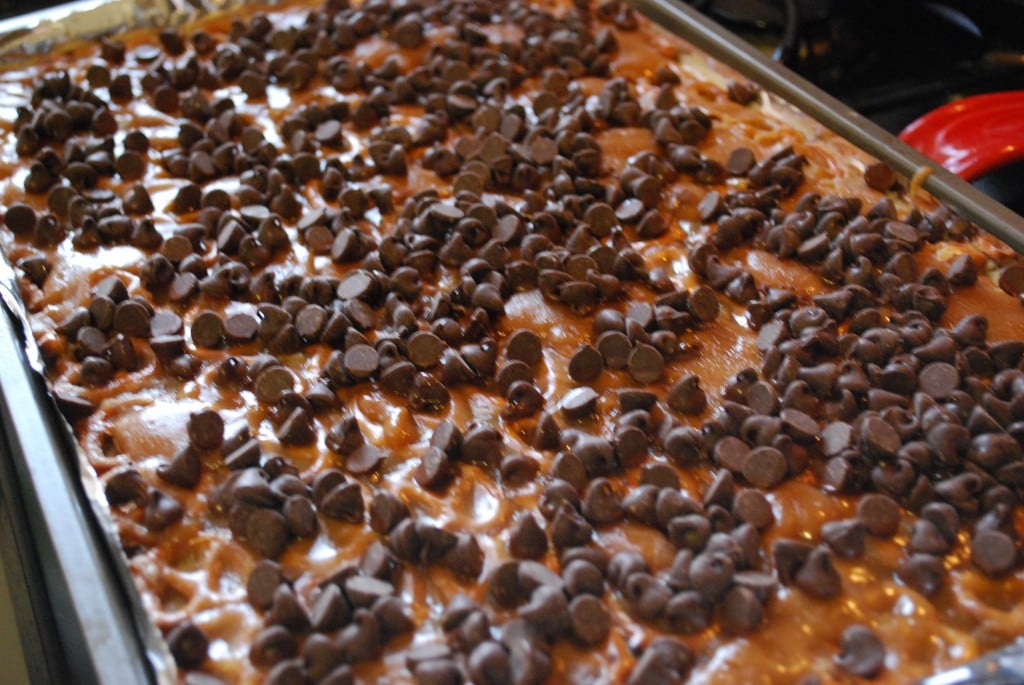 Print Recipe
Salted Caramel Pretzel Bark
This salted caramel pretzel bark is made with just a few ingredients and is so easy to make gluten free. It's always a party favorite!
Ingredients
12

oz

semi-sweet chocolate chips

1

cup

unsalted butter

1

cup

brown sugar

8

oz

gluten free mini pretzels

1/4

tsp

coarse sea salt
Instructions
Preheat the oven to 350 degrees and line a rimmed baking sheet with foil.

Spread pretzels all over the baking sheet in a single layer.

On the stove top in a small saucepan, melt the butter over medium heat and add the brown sugar.

Whisk the sugar in and allow the mixture to bubble and thicken while mixing occasionally. The sugar will dissolve and the caramel will become smooth and bubble.

Pour the hot caramel over the pretzels.

Pop the pan in the oven for 5 minutes. Distribute the chocolate chips over the caramel and pretzels and place the pan in the oven for 1 minute.

The chocolate chips will soften and can be easily spread with a spatula.

Sprinkle sea salt generously on top of the chocolate.

Allow the bark to cool to room temperature before placing the pan in the freezer.

Freeze for 2-3 hours.

Once frozen, peel off the foil and break the bark up with your hands.

Keep the bark frozen until you are ready to serve it. Enjoy!
Recipe from Mama Say What!?