Gluten-Free Raspberry White Chocolate Blondies
These gluten-free raspberry white chocolate blondies are perfect as a special treat. The combination of sweet white chocolate, tart raspberries, and some bright lemon zest creates a unique flavor that's so delicious. They're easy to prepare and on the table in under 1 hour!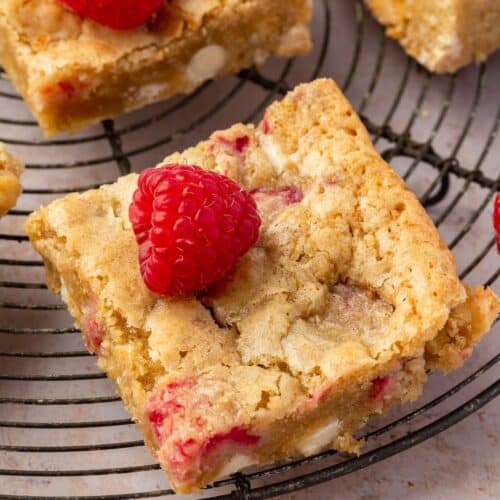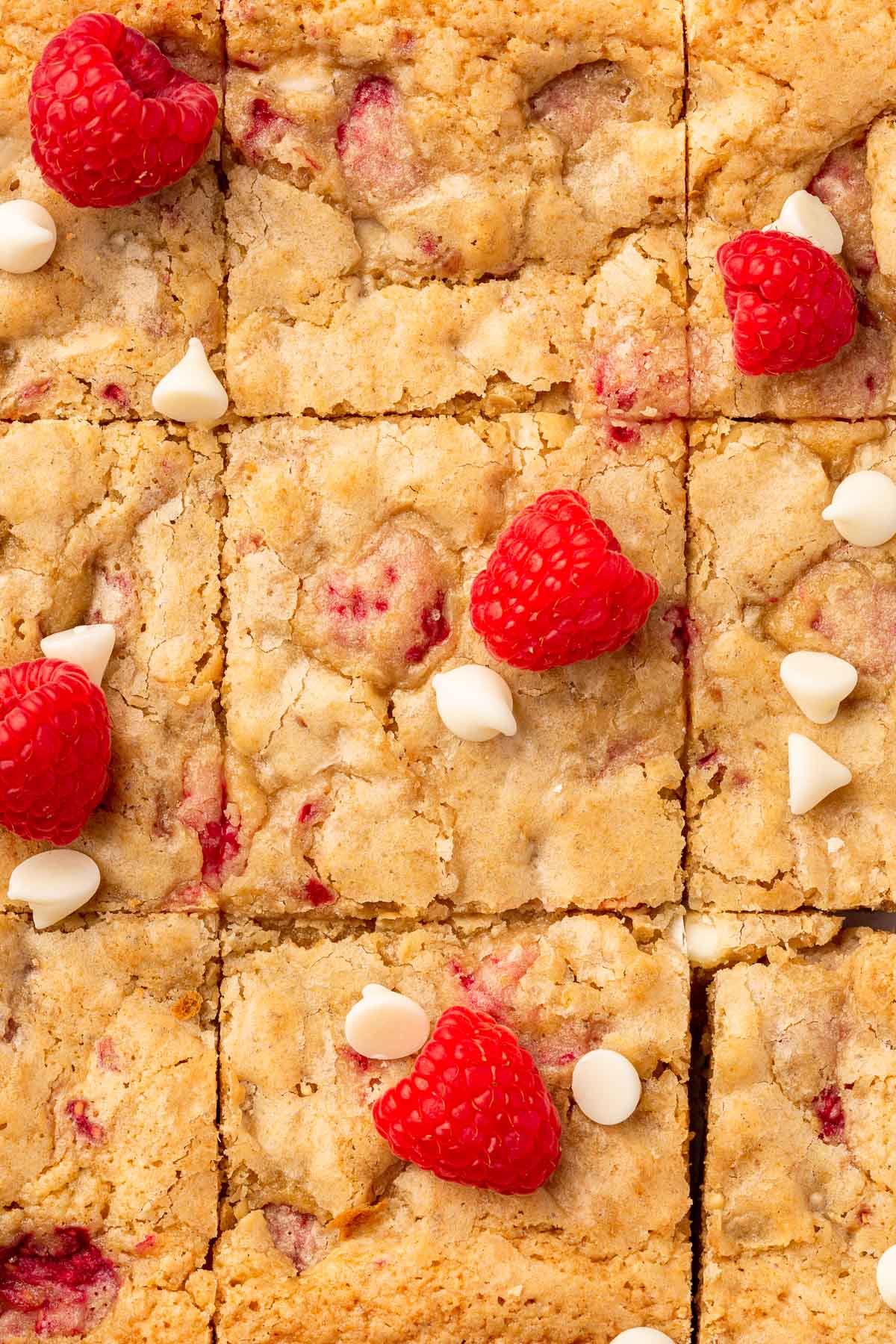 I love these gluten-free raspberry and white chocolate blondies because they are the perfect blend of sweet and tart flavors, combining creamy white chocolate with the tartness of raspberries.
This white chocolate raspberry blondies recipe is perfect for any occasion – from birthday parties to Easter to Mother's Day. They're always a crowd pleaser! They're so gooey and chewy, yet light and bright from the additions of raspberries and lemon.
Plus, they're easy to make at home, leaving you with a delicious dessert that's sure to impress your friends and family with minimal time and effort. Getting them in the oven only takes about 10 minutes of hands-on time. You can have this yummy gluten-free dessert on the table in just about an hour, making it perfect for last minute desserts.
You'll love this recipe because:
Ingredients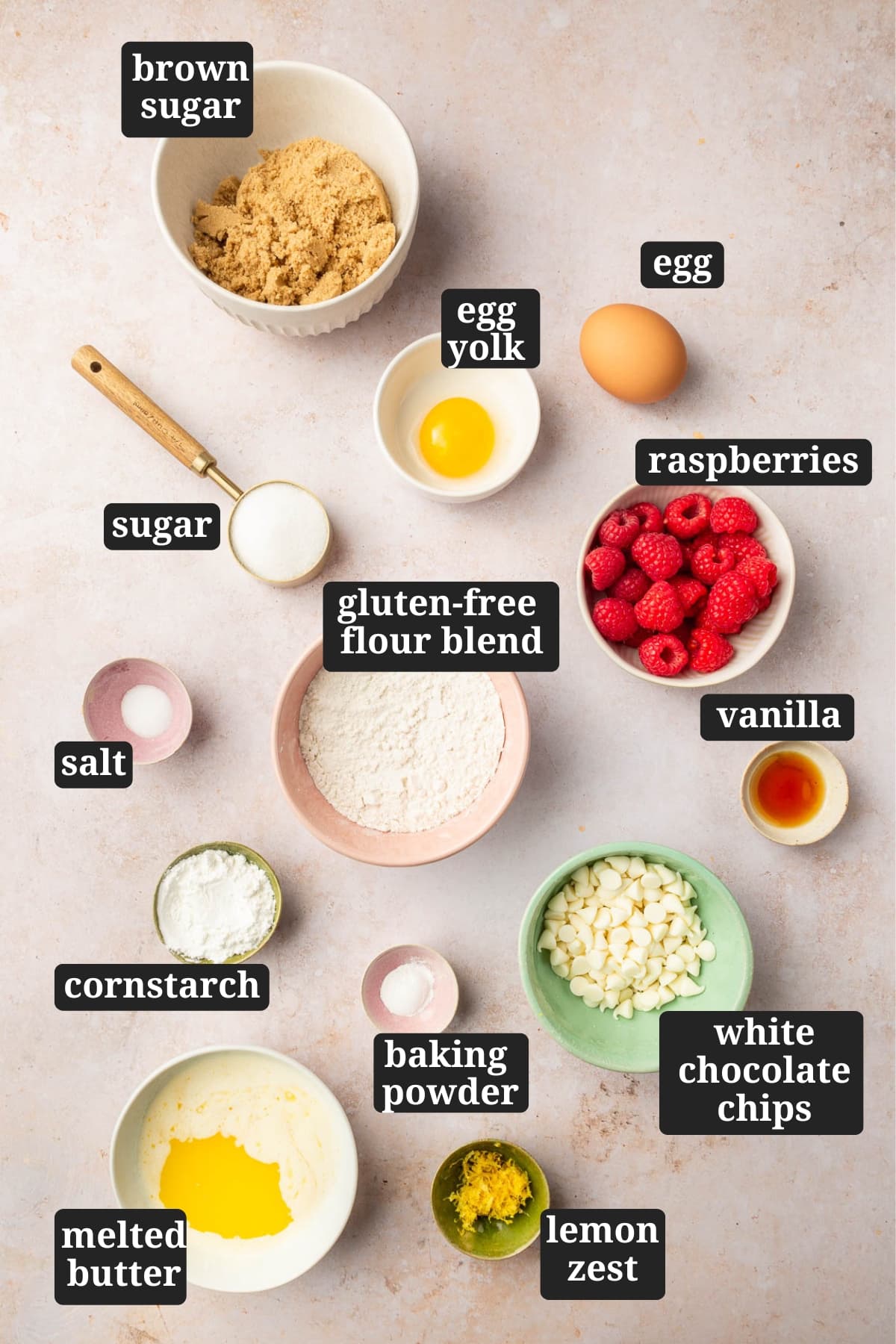 Ingredient Notes
Gluten-free flour blend – I have tested this recipe with Bob's Red Mill 1-to-1 Gluten-Free Baking Flour. This flour blend contains white rice flour, brown rice flour, sorghum flour, potato starch, and tapioca flour, as well as xanthan gum. I cannot verify that other gluten-free flour blends will deliver the same success in this recipe since I haven't tried them yet.
Cornstarch – I love to add cornstarch to cookies and bars as it gives them a soft and chewy texture, which is especially beneficial for gluten-free recipes which can often be gritty.
Sugar – We're using a combination of white granulated sugar and brown sugar for this recipe. The brown sugar gives the blondies their classic caramelized and nutty flavor, while the white sugar lightens up the bars to make room for the raspberry and lemon flavors to shine through.
Unsalted butter – It's best to use unsalted butter for this recipe, since the salt content can vary between brands of salted butter. This allows you to maintain total control over the amount of salt you add to the batter. With that said, melted butter is crucial for achieving a chewy and fudgy texture in these blondies.
Egg and egg yolk – For this recipe, you'll need one whole large egg and one additional egg yolk for added texture and flavor. Make sure to weigh the whole egg if it is not a standard large size (50 g). The extra egg yolk helps make these blondies incredibly moist and chewy, so don't skip it!
Lemon zest – Lemon zest adds a bright, citrusy flavor and aroma to these white chocolate blondies. A little bit goes a long way! I zested one small lemon for this recipe. If you don't have a lemon on hand, you can leave out the lemon zest. The bars will still be delicious, but they just won't have that small hit of citrus from the lemon.
White chocolate chips – High-quality white chocolate chips are essential for this recipe, as it's the main flavor you'll be tasting. Guittard white chocolate baking chips are a great choice!
Raspberries – You can use fresh or frozen raspberries for this recipe. I like to toss them in a tablespoon of the gluten-free flour to help them not bleed into the bars when they are getting incorporated. If you use frozen raspberries, don't thaw them. Just use them frozen.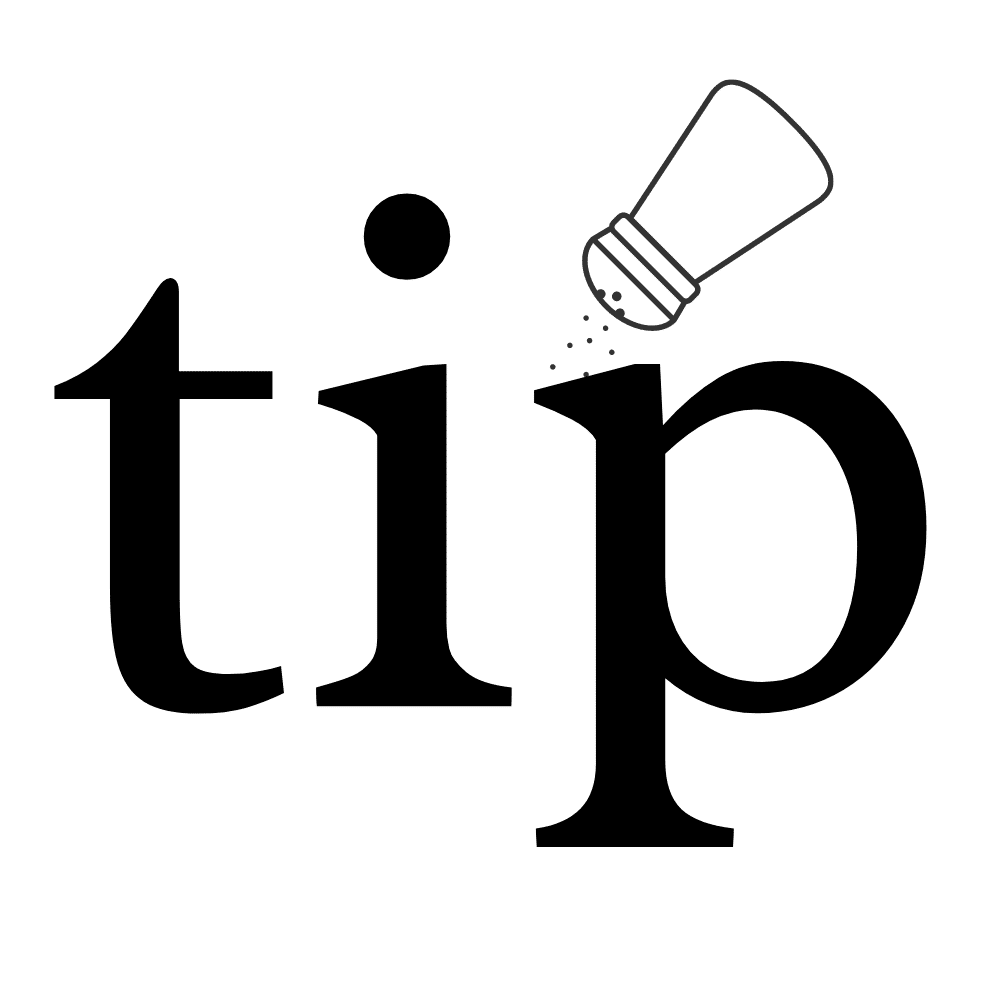 I find it easiest to melt butter on the stove top instead of in the microwave. Melting butter in the microwave tends to be a recipe for disaster because you'll hear that iconic "POP" and the next thing you know butter is everywhere. The microwave heats the butter too quickly and the fat solids go flying over your microwave. Low and slow over the stove top is always my preference. No wasted butter!

Substitutions
Don't have raspberries? Use black raspberries, blackberries or blueberries in their place!
Not a fan of white chocolate? Use dark chocolate chips instead — they pair wonderfully with raspberries!
Love a little crunch? Add some toasted pecans or walnuts to the recipe when you add in the chocolate chips. I recommend 1/2 cup!
Looking for something a bit more decadent? Drizzle the blondies with melted white chocolate or a simple lemon glaze.
Step-by-Step instructions
These raspberry and white chocolate blondies are very quick to whip up! The following step-by-step photos with matching steps are not the full recipe, but are intended to show you the recipe being made at various stages so you can make these gluten-free blondies perfectly every time.
For the ingredient list with measurements, full instructions, printable recipe, and additional notes, please scroll down to the recipe card.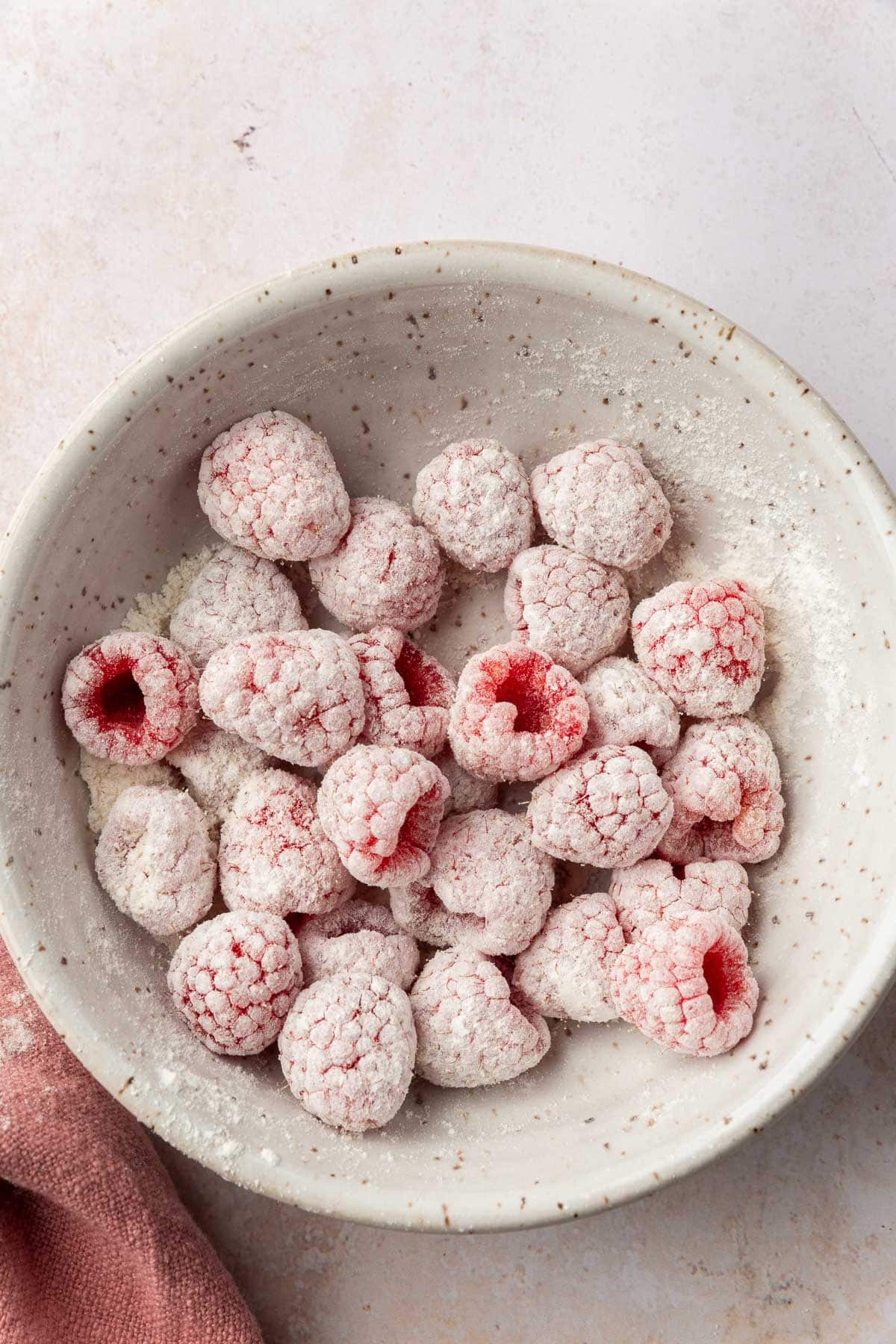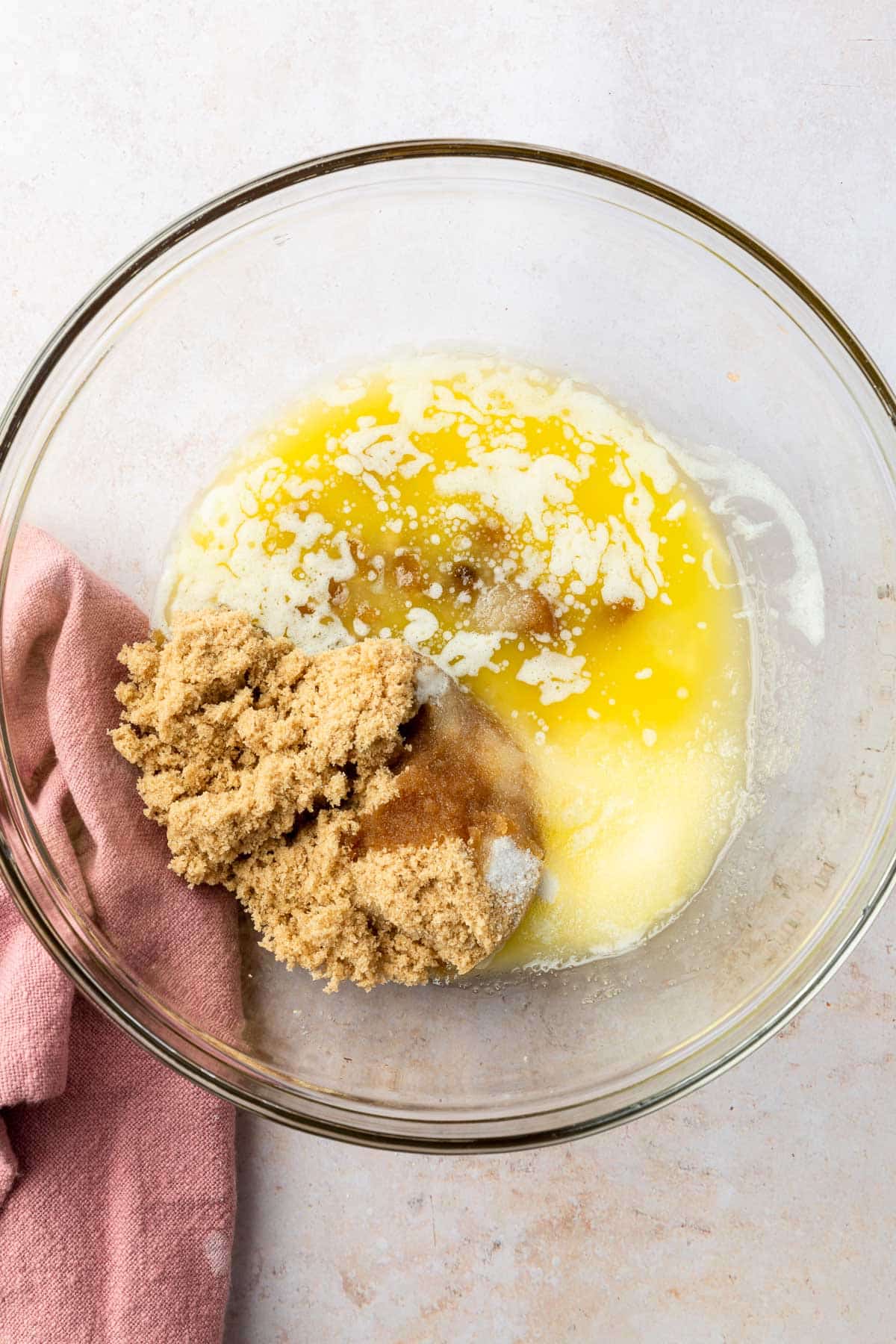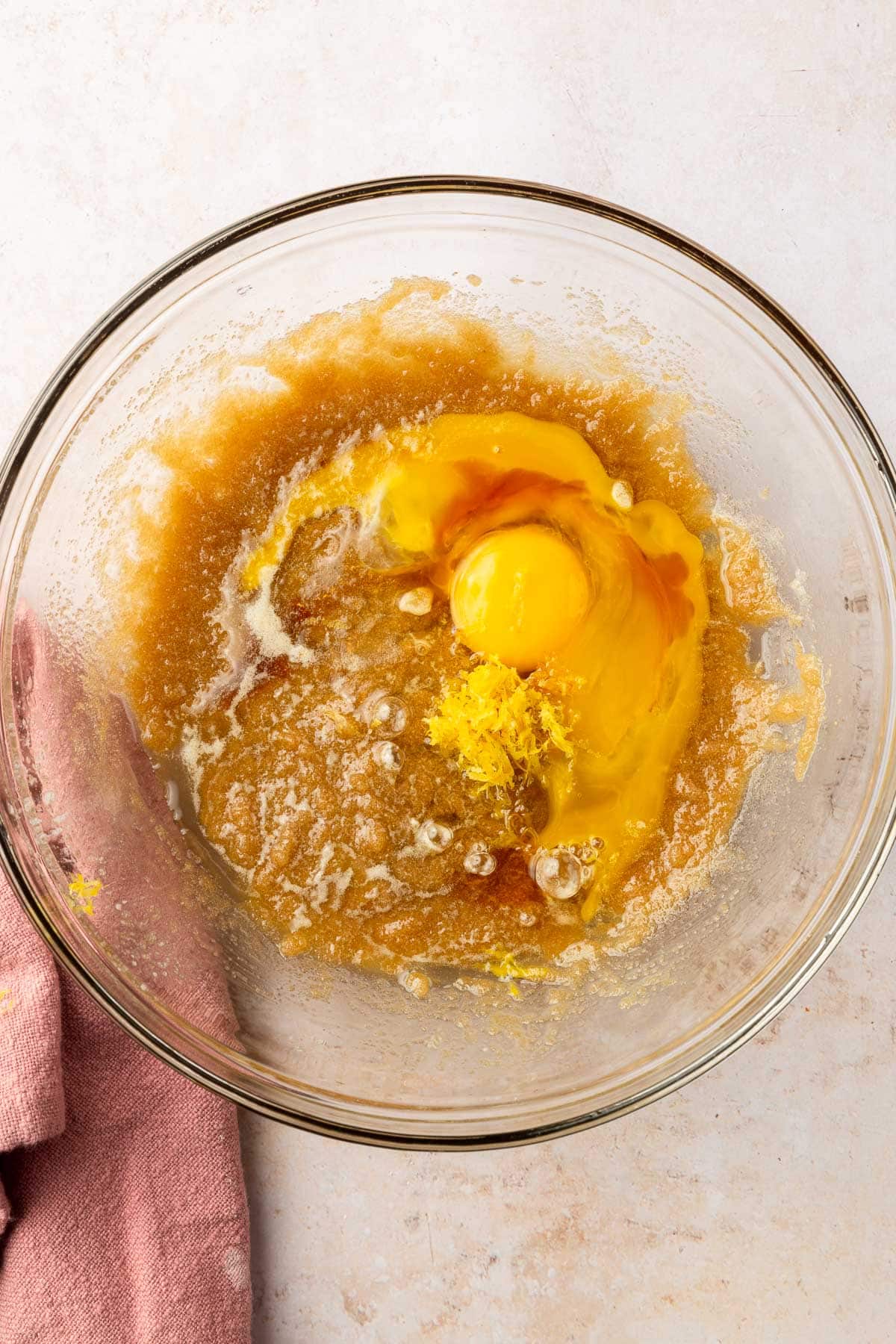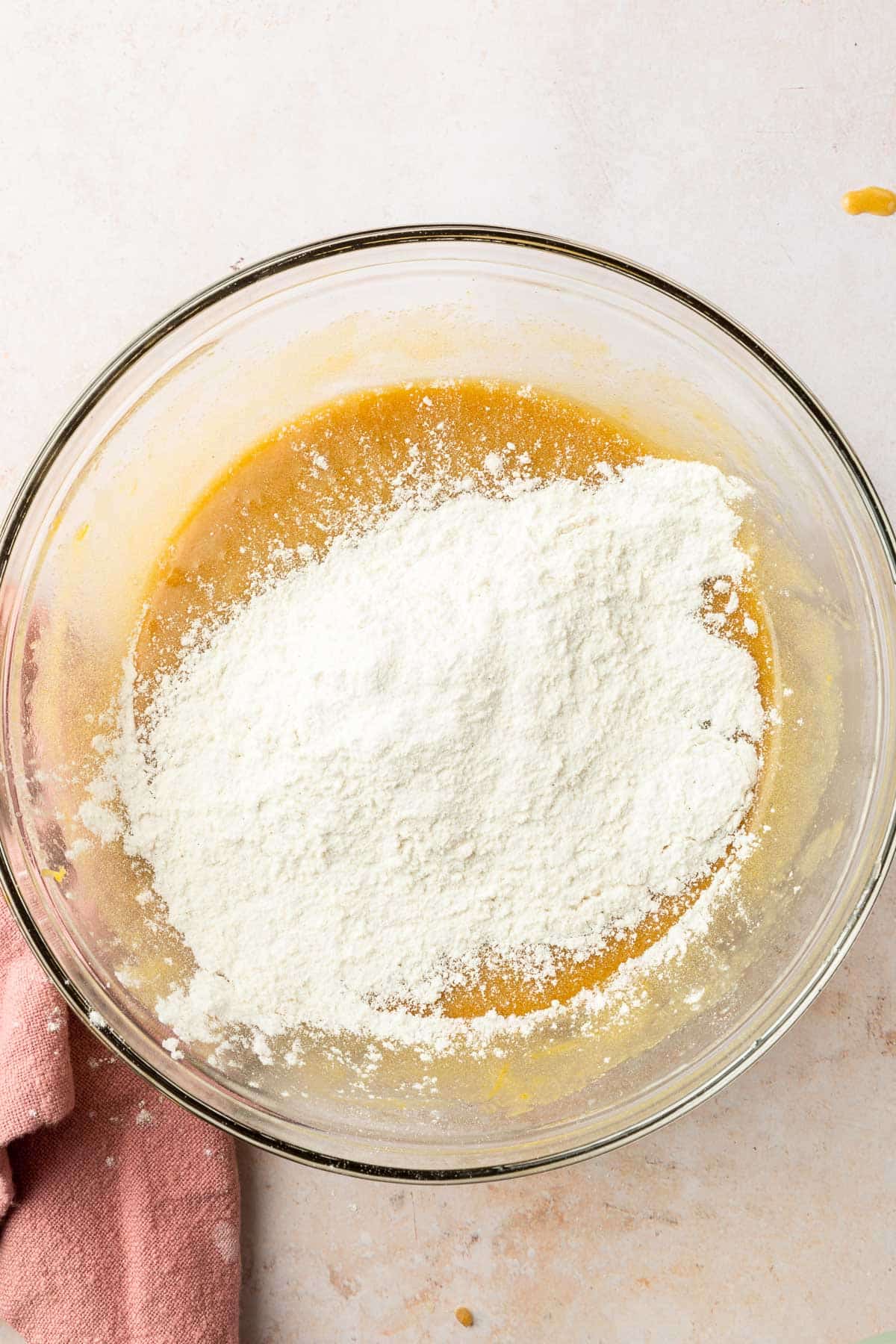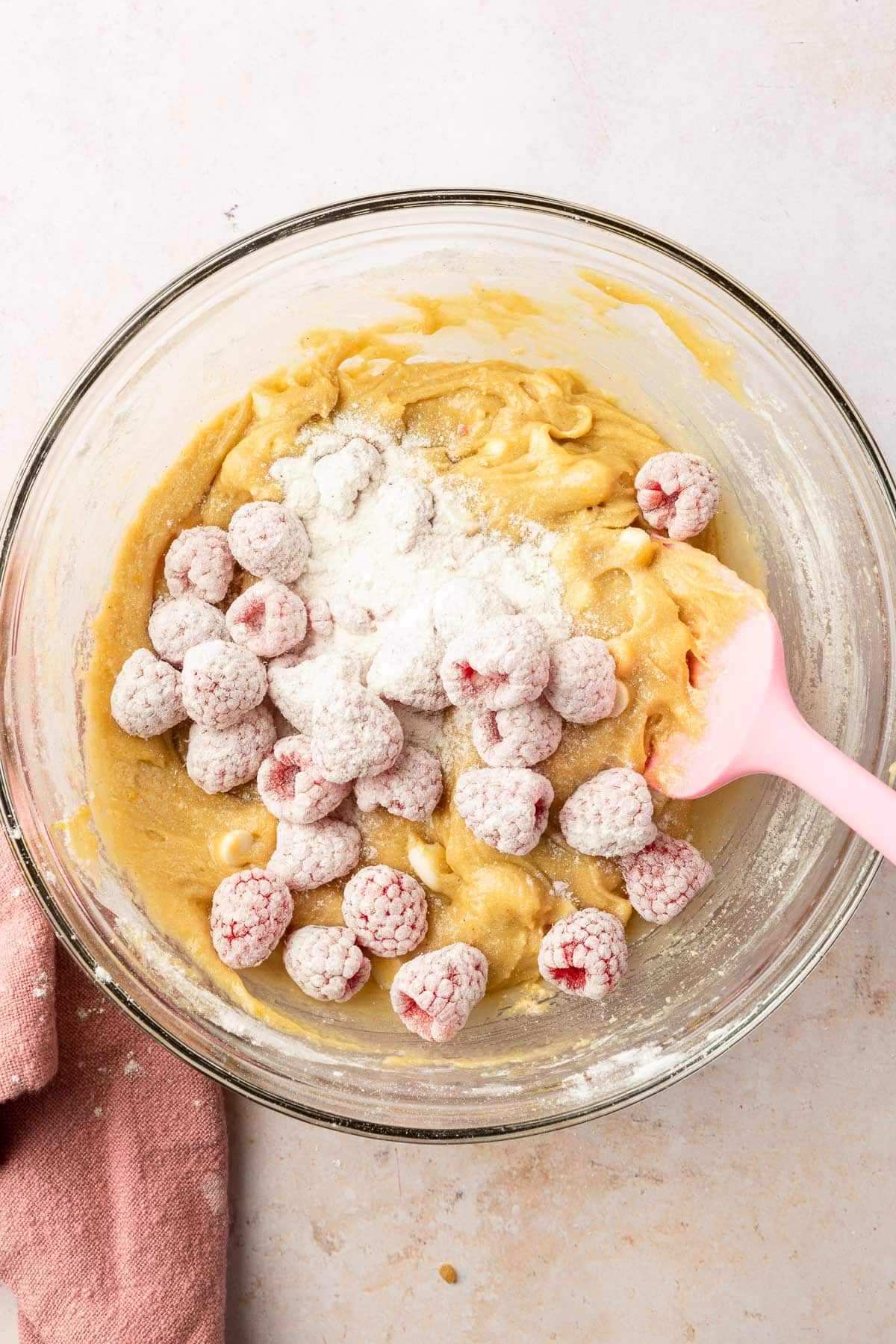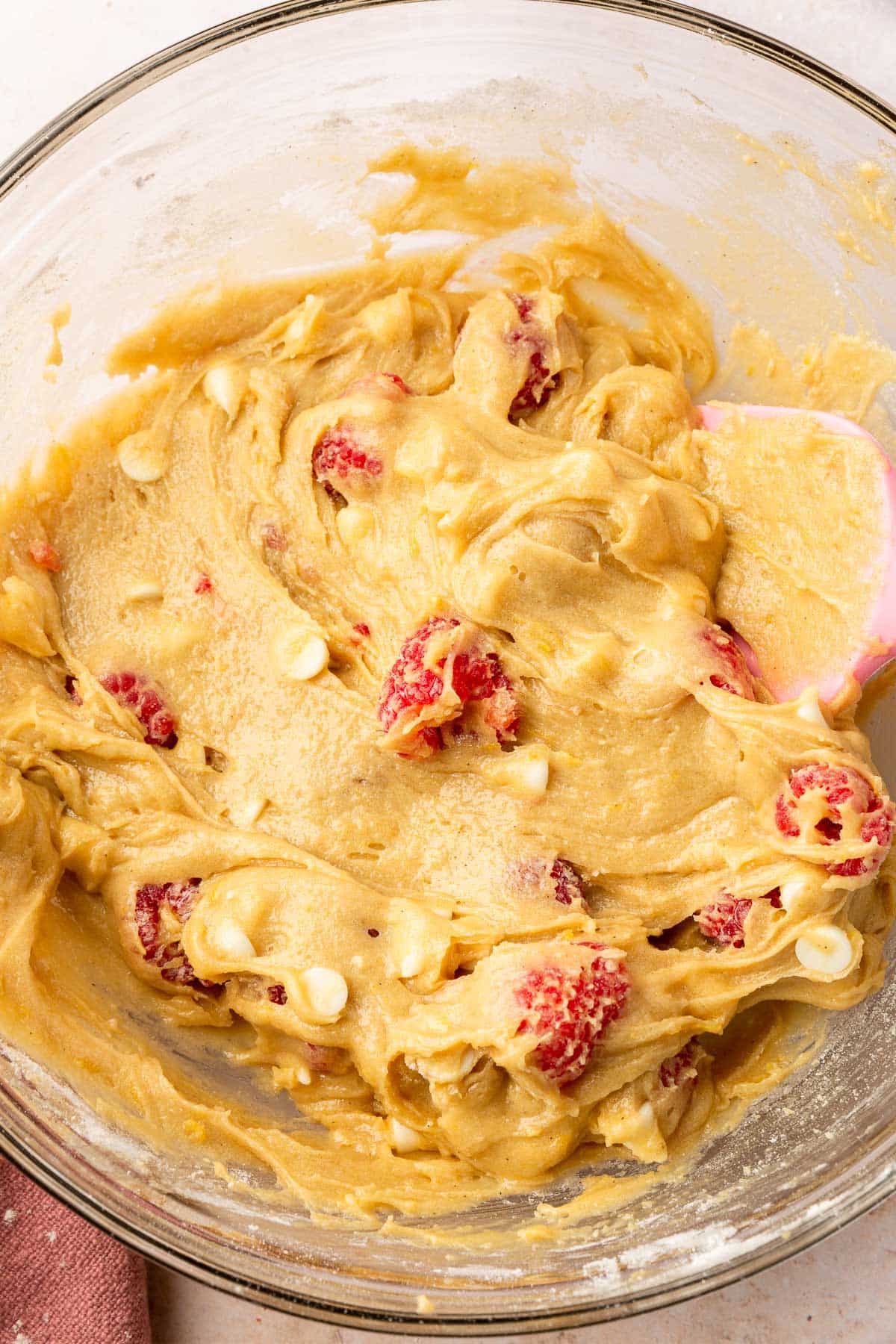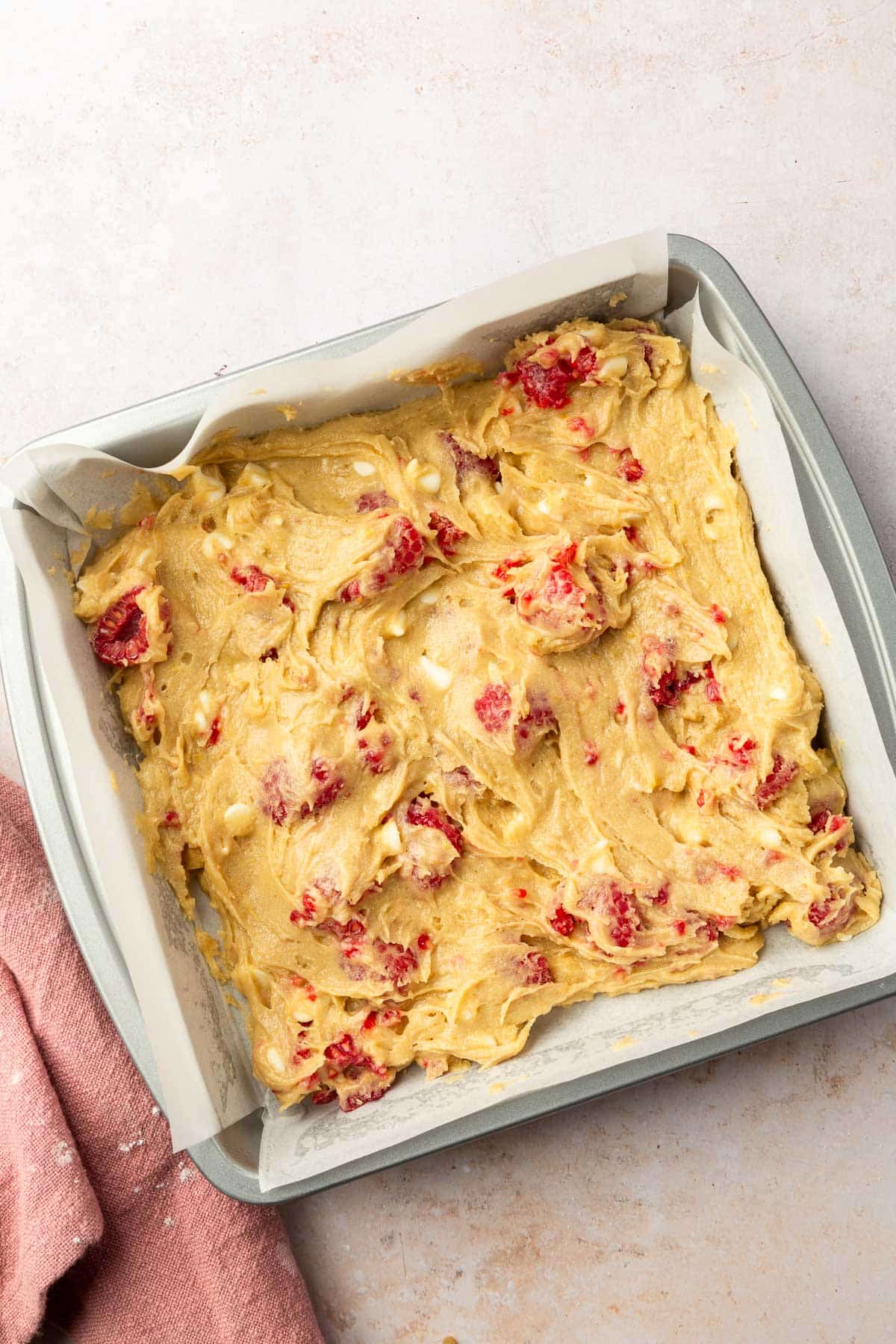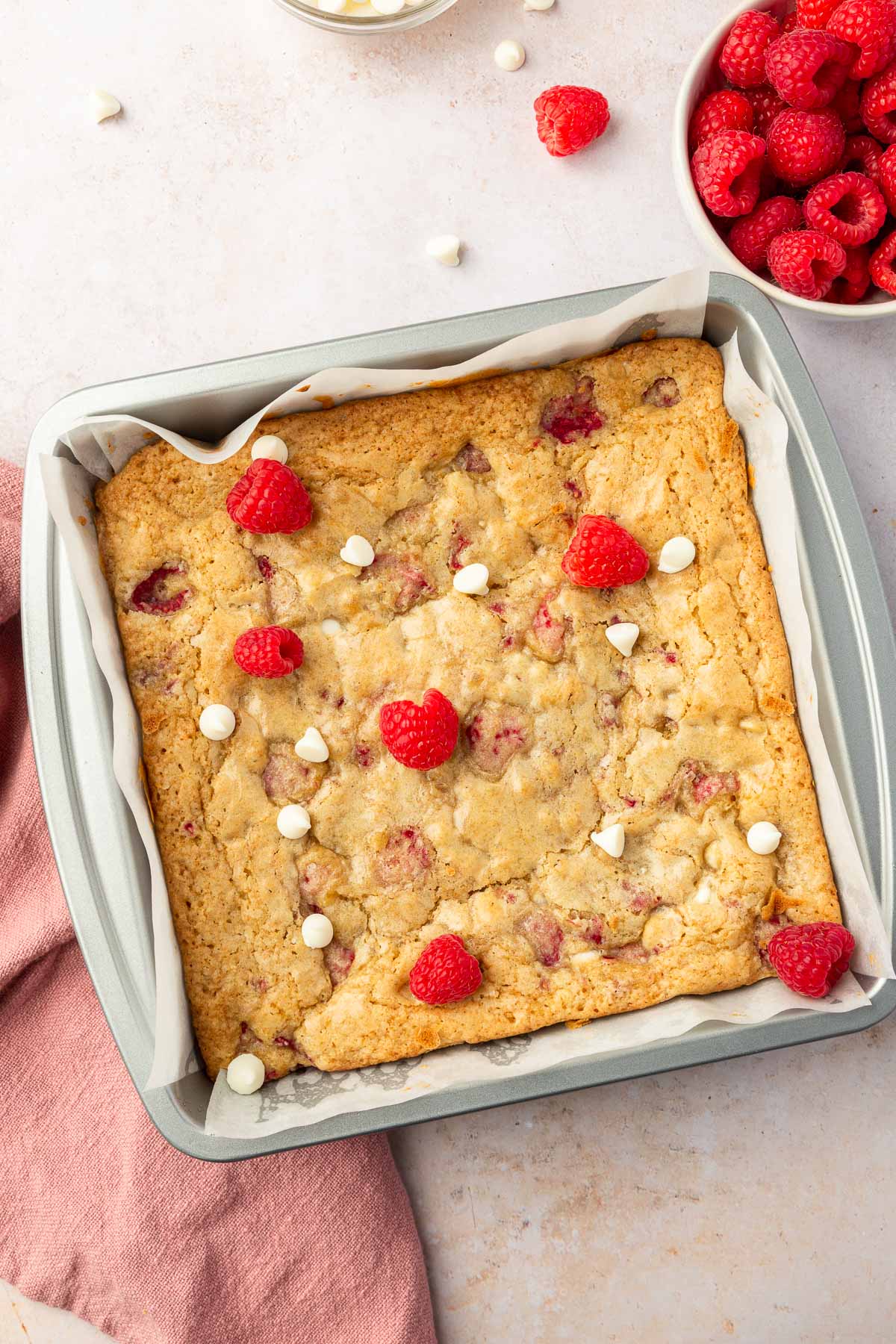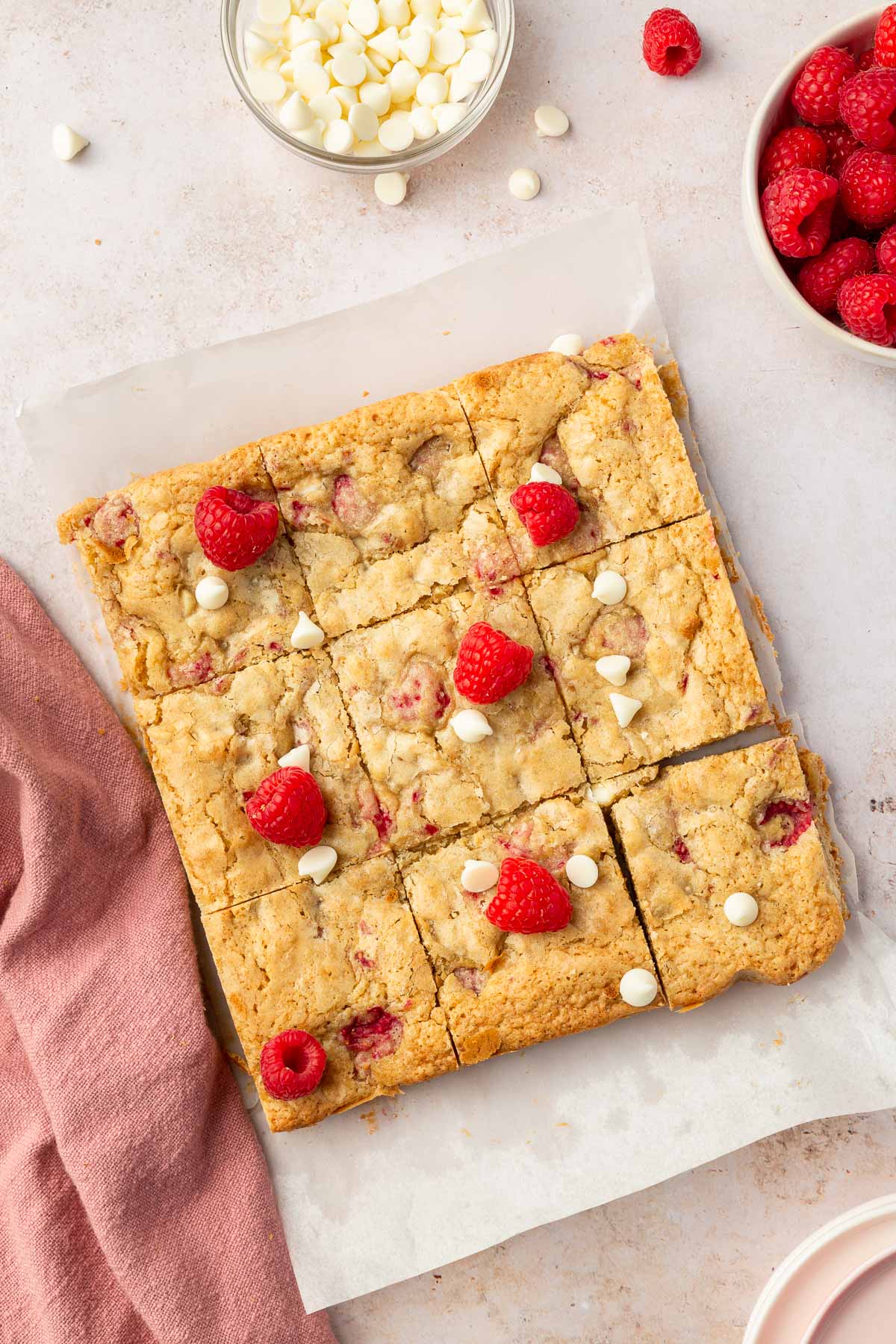 Recipe FAQs
Are blondies gluten-free?
Generally, traditional blondies have gluten as they include all-purpose flour. However, this recipe has been specially crafted to be gluten-free by using a gluten-free flour blend that is an equivalent substitution for all-purpose flour.
Are blondies supposed to be gooey?
Yes, blondies should be a little gooey, similar to brownies. Blondies typically have a golden-brown and crispy crust with a slightly gooey center. If you want your blondies to be extra-gooey, take them out at the lower end of the bake time indicated in the recipe. For those who prefer their blondies closer to cookie bars, extend the baking time for a few minutes.
What is the difference between a brownie and a blondie?
While they have some similarities in shape and texture, the main difference between brownies and blondies is in the ingredients. Brownies are made using cocoa powder, leading to their signature dark chocolate flavor and thick texture. Blondies lack cocoa powder and typically use brown sugar, giving them a golden color and a sweeter taste instead. White chocolate chips or nuts usually are added in to keep up the "blonde" hue of blondies. Whereas brownies will typically have semi-sweet or dark chocolate chips incorporated into the batter.
Can I use frozen raspberries instead of fresh raspberries?
Yes, you can use frozen raspberries in these blondies. Just toss them in the gluten-free flour while frozen, there's no need to thaw them.
Storage instructions
Storage: Store leftover blondies in an airtight container at room temperature for up to 4 days.
Freezer Option: You can freeze blondies for later very easily. Place them on a baking sheet lined with parchment paper and freeze until solid, for about an hour. Once frozen, place the blondies in a freezer bag or freezer-safe container and freeze for up to 3 months.
Reheat: To defrost frozen blondies, let them sit out at room temperature for about an hour until they are soft.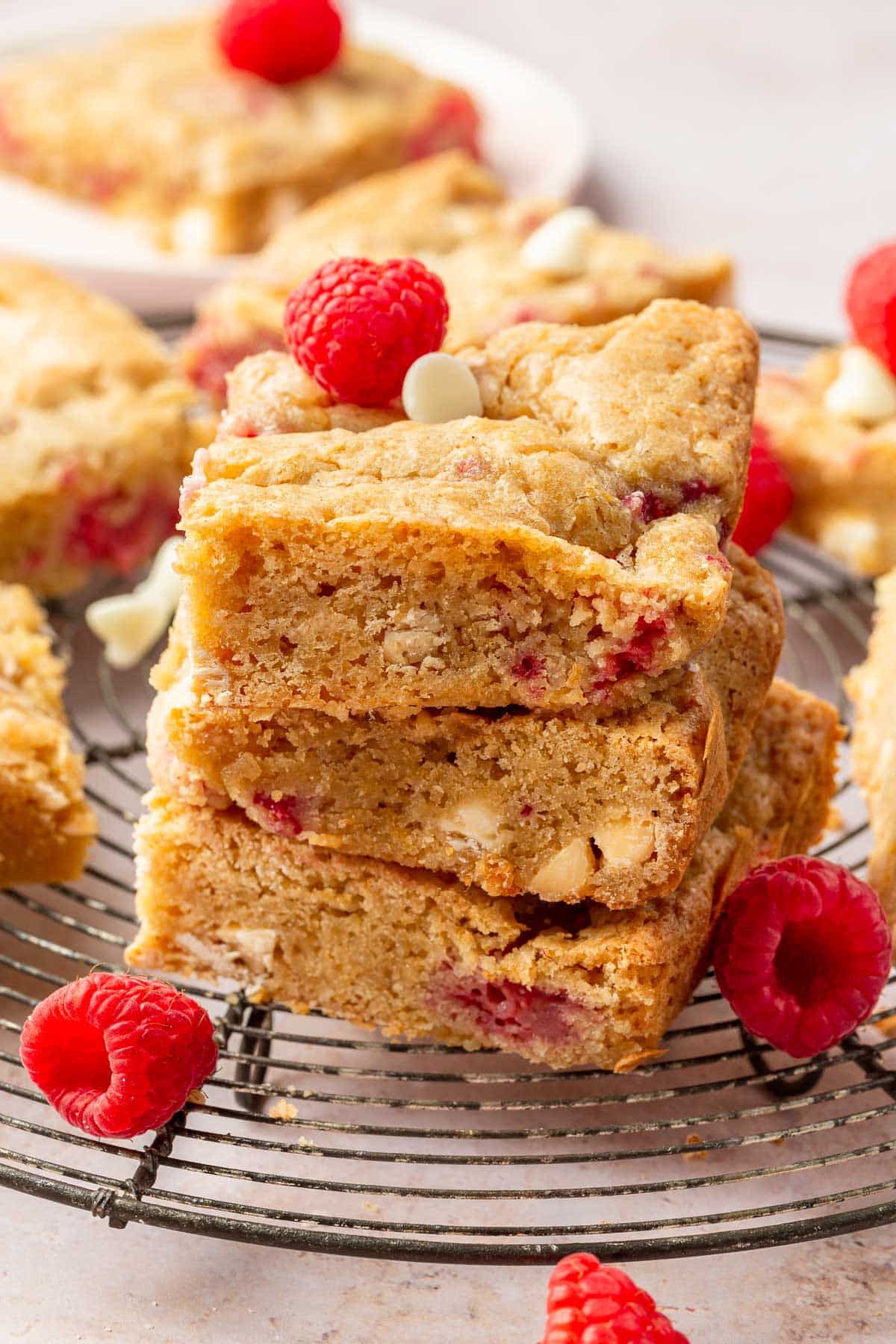 Serving suggestions
While I typically eat these blondies as is because they are already so delicious, nothing goes better with a blondie than a scoop of ice cream! Try a scoop of my strawberry ice cream or even my avocado ice cream!
If you want to add a slather of frosting on top of these blondies, I recommend my strawberry frosting or brown butter cream cheese rrosting. If you want a raspberry and rich chocolate combination, my chocolate cream cheese frosting is always a good choice, too!
More gluten-free bars and brownies to try
Did you make this recipe?
I'd love to know! Please rate it and leave a comment below. You can also share your pictures and tag @adashofmegnut on Instagram.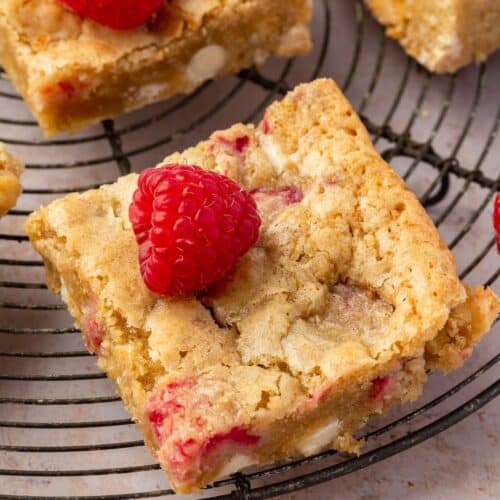 Gluten-Free Raspberry White Chocolate Blondies
These gluten-free raspberry white chocolate blondies are perfect as a special treat. The combination of sweet white chocolate, tart raspberries, and some bright lemon zest creates a unique flavor that's so delicious. They're easy to prepare and on the table in under 1 hour!
Print
Pin
Rate
Ingredients
1

cup

raspberries

(125g, 4.25 oz)

1

cup

gluten-free all purpose flour blend

(144g)

2

tbsp

cornstarch

(16g)

1/2

teaspoon

baking powder

1/2

teaspoon

salt

½

cup

butter

(melted (113g))

3/4

cup

brown sugar

(packed (150))

1/4

cup

granulated sugar

(50g)

1

large egg

(room temperature (50g))

1

egg yolk

(room temperature (18g))

1

teaspoon

vanilla extract

1

teaspoon

lemon zest

1/2

cup

white chocolate chips

(85g)
Instructions
Preheat oven to 325°F (160°C). Line a 8×8-inch square baking dish with parchment paper. Spray with non-stick cooking spray. Set aside.

In a small bowl, add the raspberries and 1 tablespoon of the gluten-free flour blend. Toss until the raspberries are coated in the flour. Set aside.

In a medium mixing bowl, add the remaining gluten-free flour blend, cornstarch, baking soda, and salt. Whisk to combine. Set aside.

In a large mixing bowl, add the melted butter, brown sugar, and granulated sugar. Mix until combined and smooth.

Add the egg, egg yolk, vanilla extract and lemon zest. Mix until combined.

Gradually add in the dry ingredients, mixing until no more streaks of flour remain.

Stir in the white chocolate chips until thoroughly distributed.

Then, carefully fold in the raspberries, trying not to crush them while mixing.

Pour the blondie batter into the prepared baking dish. Spread with a spatula or knife to smooth out the top.

Bake at 325°F (160C) for 26-30 minutes, until the edges are browned and a toothpick inserted into the center comes out with moist crumbs. If it comes out with dry crumbs, the blondies are over baked. If it comes out with wet batter, they need more time to bake.

Let the blondies cool in the pan for at least 15 minutes before removing to a cutting board to slice into squares.
Notes
I recommend Bob's Red Mill 1-to-1 Gluten-Free Baking Flour, which already contains xanthan gum. However, if you decide to use a different gluten-free flour blend that does not contain xanthan gum, you should add ¼ teaspoon of it before proceeding with the recipe. I haven't tested any other gluten-free flour blends myself, so I cannot recommend them.

For the most accurate results, I recommend weighing your ingredients with a food scale. The recipe card at the top includes measurements in metric.

If you or somebody in your family suffers from celiac disease, or if you are on a gluten-free diet, it's crucial to double check all ingredients before using them. Even though manufacturers should keep their ingredients and manufacturing processes the same, sometimes changes do happen.
Nutrition
Calories:
309
kcal
|
Carbohydrates:
43
g
|
Protein:
3
g
|
Fat:
15
g
|
Saturated Fat:
9
g
|
Polyunsaturated Fat:
1
g
|
Monounsaturated Fat:
4
g
|
Trans Fat:
0.4
g
|
Cholesterol:
69
mg
|
Sodium:
233
mg
|
Potassium:
109
mg
|
Fiber:
2
g
|
Sugar:
30
g
|
Vitamin A:
378
IU
|
Vitamin C:
4
mg
|
Calcium:
66
mg
|
Iron:
1
mg