This past weekend I made cookies for a bridal shower. I stuck with an all white cookie because I really wanted the designs to shine through rather than vibrant colors. In the future I will be playing around with colors on these. The white turned out great– they ended up putting a cookie at each person's seat on a black napkin so the contrast was really nice. I wish I had gotten a picture of them on the tables but oh well. I had a lot of fun making these. I baked and did majority of the flooding in Wisconsin at my apartment and then finished the detailing in Illinois at my parents house, so my mom was able to watch me and help bag the cookies. I told her that I was designing my future wedding dresses and wedding cakes and she just rolled her eyes at me. I felt like a fashion designer and cake designer all at the same time!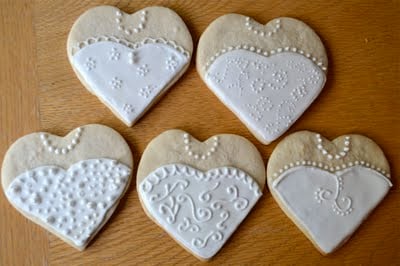 Heart Shaped "Bodice" Cookies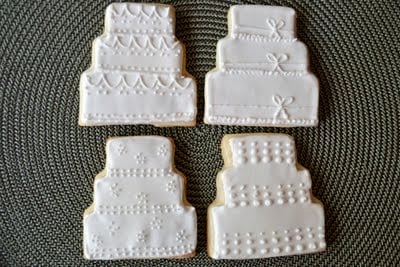 Wedding Cake Cookies (Future wedding cake is the mosaic one with the flowers!)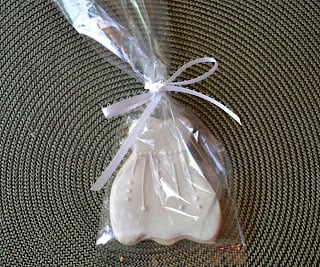 All packaged up! (FYI: this is my future wedding dress) – Thanks Mom and Mrs. Tunney for helping in a time crunch! 🙂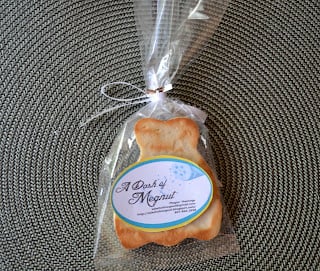 New sticker! Thanks for an awesome design Dena!