Ginger Pear Oatmeal Smoothie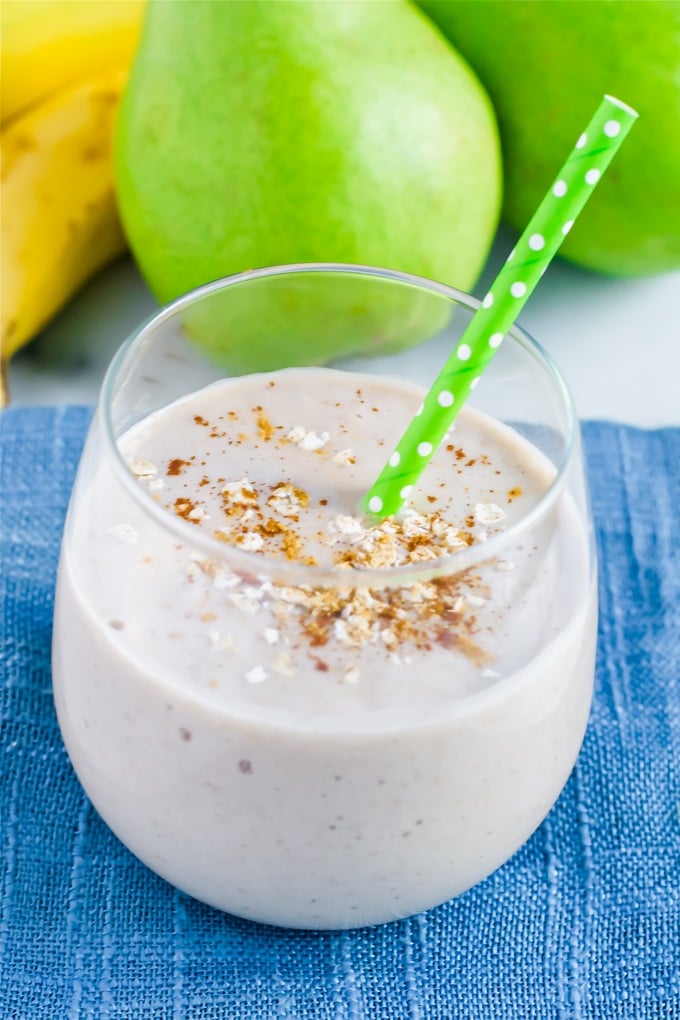 Is anyone else one of those people that have a really hard time deciding what they want for breakfast? I'm definitely one of those people. Actually, don't ask me to decide what I want for dinner either. Because I will not be able to choose – everything always just sounds so good! How could I choose?
But, breakfast seems to be the hardest for me. When you can't eat eggs or dairy, you're a bit limited on the breakfast front. So my breakfast of choice when I don't want to make any "tough" decisions is typically some oatmeal.
It's gluten-free (if you use gluten-free certified oats), it's filling and very customizable. This time around, I was going for a ginger pear oatmeal when all of the sudden, I realized you know what? I really don't want to eat oatmeal again! (I may have hit my oatmeal max for the week)
I had already mixed everything together and was going to let it sit overnight in the fridge for some overnight oats when I thought a smoothie would be a great change. So I threw it all into the blender!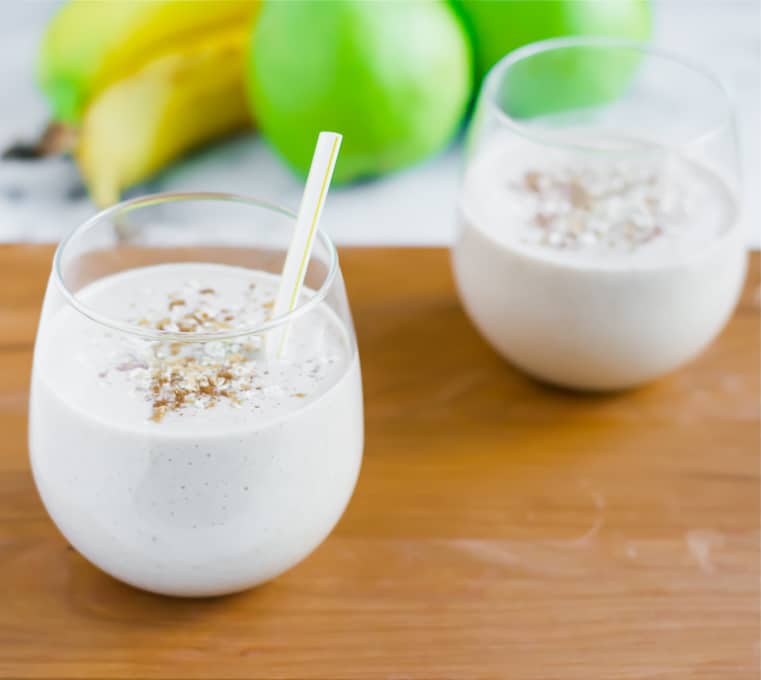 I added a few ice cubes and a banana to thicken the smoothie, gave it a few whirls and hoped for the best! What came out was a drink that was uber creamy and had all the flavors of my ginger pear oatmeal!
Ginger Pear Oatmeal smoothie for the win! I think oats add a great texture to smoothies and definitely help keep you fuller longer. The ginger and pear combo also works really well together and is an interesting option rather than the typical strawberry or banana smoothie.
I honestly can't wait to make all of my oatmeal combinations into smoothies this winter for some quick breakfasts!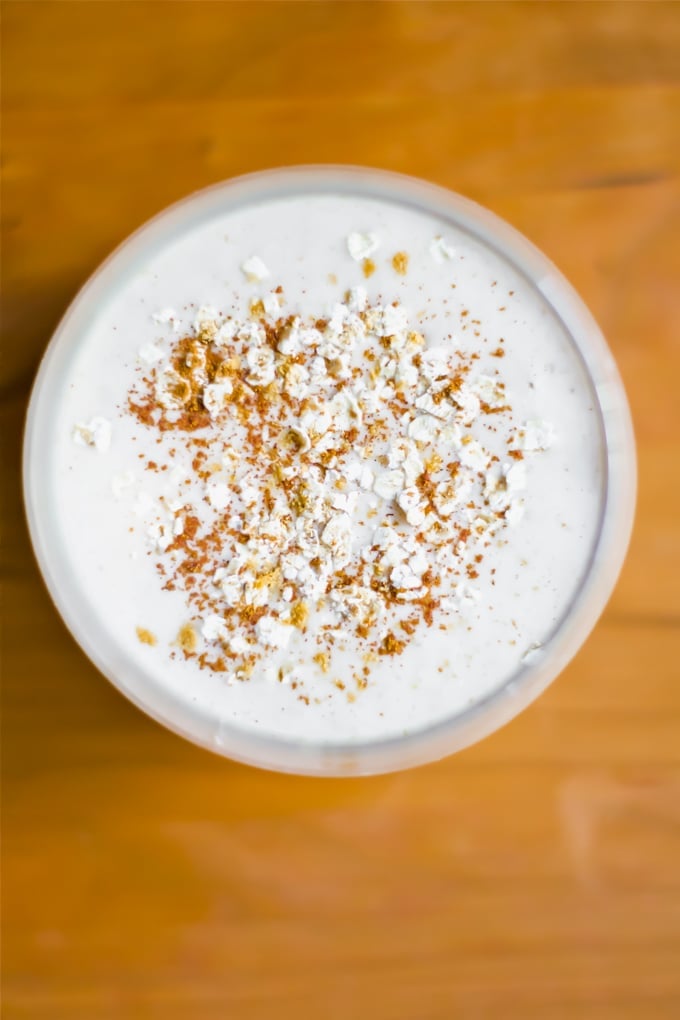 Ingredients
1 1/2

cups

almond milk

(may need to add more if you want it thinner)

1

cup

rolled oats

(gluten-free certified if need be)

1

pear

(sliced (about 1 cup))

1/2

banana

4

ice cubes

1

tsp

ground ginger

1/4

tsp

ground cinnamon

1

tbsp

maple syrup

(add more if you want it sweeter)
Instructions
In a blender, combine almond milk, oats, pear, banana, ice cubes, spices and maple syrup.

Blend until smooth. Adjust thickness level to desired consistency - add more banana or ice cubes for a thicker smoothie. Add more almond milk for a thinner smoothie. Also adjust sweetness level to taste with the maple syrup.

Pour into two glasses for small sized smoothies or a large glass to serve one.