Happy February y'all! January seemed to go by in lightning speed but I couldn't possibly let a month go by without recapping on some of my favorite recipes. As I was rounding up January's recipes I couldn't help but notice that this might be the month with the longest recipe title names ever (see recipes 1, 2, 6 and 7 below.. oof). Though, it also might be my favorite month of recipes in my years of blogging. Speaking of which, in early January, A Dash of Megnut turned SIX years old! Can you believe that? Because it seems just like yesterday that I was sitting in my apartment Junior year of college deciding to start a little food blog. Crazy I tell you!
Well January was full of healthy dishes to start the New Year off right as well as some little indulgences. It is January after all and nothing says comfort food like chilly weather and snow. So let's take a closer look at January "in a nutshell" shall we?…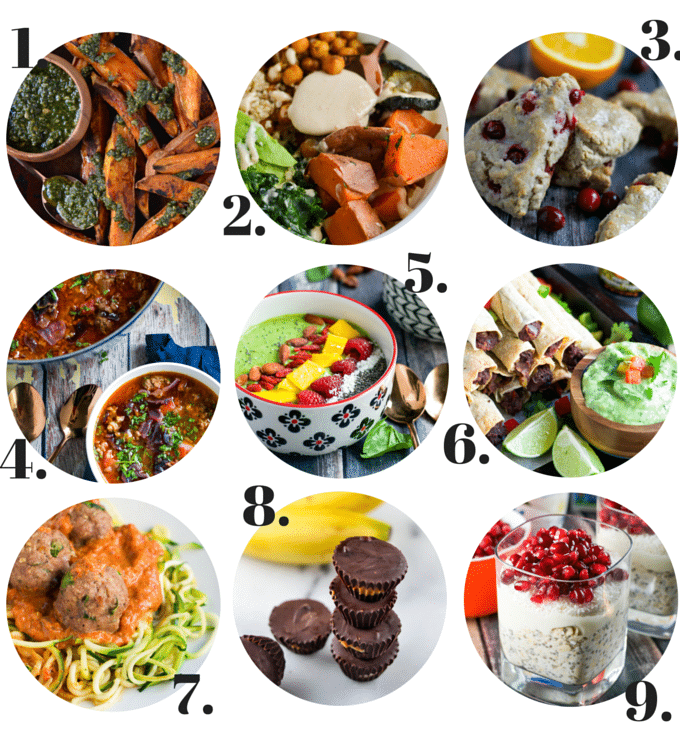 1. Baked Sweet Potato Wedges with Vegan Parsley Pesto … 2. Curried Chickpea and Sweet Potato Quinoa Power Bowl … 3. Vegan Cranberry Orange Scones … 4. Cabbage Roll Soup … 5. Easy Green Smoothie Bowl … 6. Vegan Baked Refried Bean Taquitos with Avocado Dipping Sauce … 7. Zoodles with Turkey Meatballs in a Roasted Red Pepper Sauce … 8. Chocolate Peanut Butter Banana Bites … 9. Coconut Pomegranate Overnight Oats Parfait
My favorite recipes were the zoodles with turkey meatballs in a roasted red pepper sauce, which made great use of the vegetable spiralizer I got for Christmas, the chocolate peanut butter banana bites (3 ingredients FTW), and the baked sweet potato wedges with vegan parsley pesto, because let's be real.. pesto makes everything better!
What were your favorites? I would love to hear in the comments!
My Favorite Moments of January
I realized that chicken nuggets and peanut butter on a waffle is pure GOLD! Ok, January might have been a slow month around here…
We celebrated both of my sisters and my mom's birthdays in January. Lots of family time!
I participated in a 80 flight stair climb with my coworkers to fundraise for the Lurie Children's hospital here in Chicago. We may have been exhausted but it was a great cause! Check out this burger and fries combo I stuffed down shortly after. Eighty flights of stairs makes me a hungry girl!
What I'm Looking Forward to in February
The Super Bowl. Because who doesn't love food, commercials and Coldplay? Oh, and football. Since my team isn't playing I'm all about the food and any commercial featuring puppies and babies.
Valentine's Day! Okay, I realize that's literally a week away but I'll have a few recipes for you guys before then!
Quick and easy comfort food. February is a busy month of work for me (accounting season ya know) so I want food that is easy to prepare and won't take up too much of my time. So I'll be sharing those with you too.
Chocolate. I don't know why.. but I'm feeling it. So let there be chocolate!
Thanks for reading along guys! January was fun and I can't wait to see what February brings!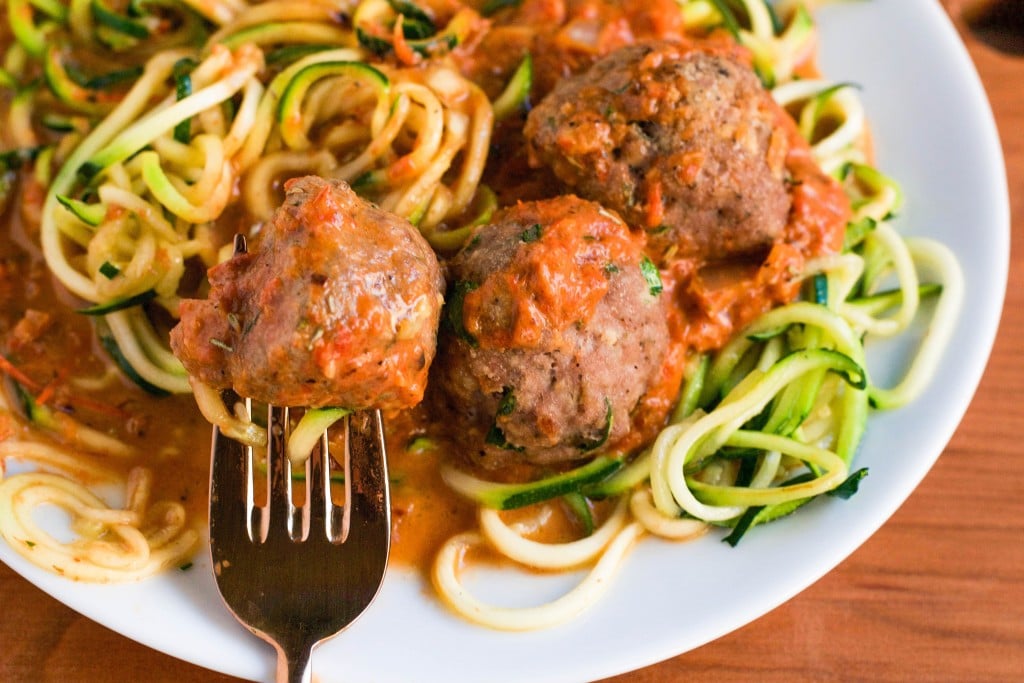 Love posts like this? Check out my other in a nutshell posts!