Last Updated on
Take a look at some reader favorites from A Dash of Megnut. Eight delicious gluten-free recipes that were the best of 2017! From roasted pomegranate salmon to vegan cookie cups, you'll love each of these delicious recipes. Desserts, entrees, and appetizers galore! Even some dairy-free and vegan recipes, too! 
Happy New Year friends! I don't know about you, but 2017 was a year of changes, giant leaps of faith and taking risks in my life and on the this blog too! As many of you know, I started this blog almost 8 (EIGHT?!?) years ago as a way to showcase the delicious recipes my college roommates and I were trying and bringing over to all of our neighbors houses. It wasn't a gluten-free food blog back then since I didn't know I had celiac disease and I definitely wasn't creating my own recipes at the time either. It's amazing to see how much it's grown since then in the eight years and especially in the last year. But, my blog anniversary (blogiversary? is that a thing?) is in two days so I'll get all sappy in that post instead about the last eight years and today I'll just focus on 2017!!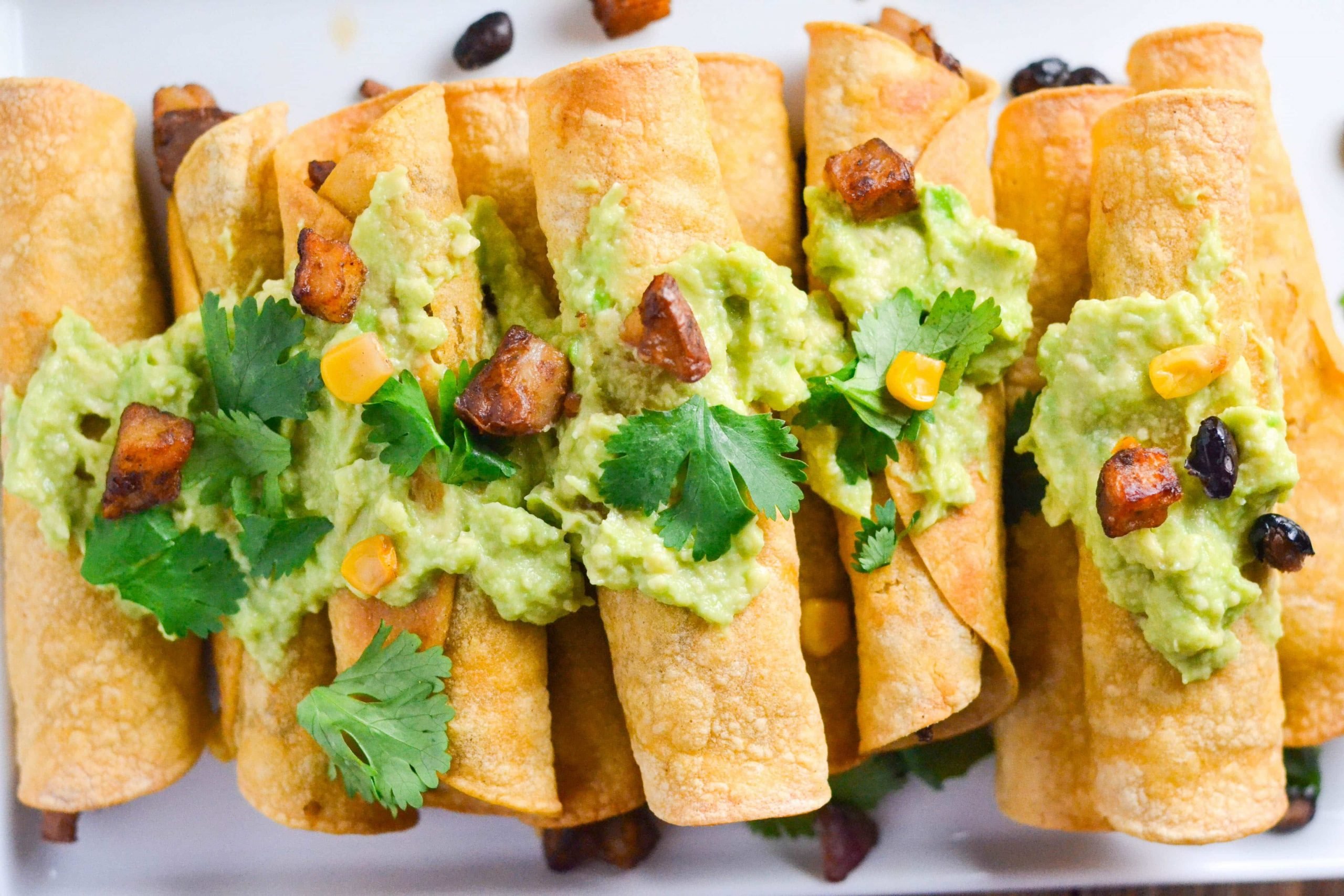 I made some major changes in 2017 and I couldn't be happier! My boyfriend and I bought our first condo in February in the Bucktown neighborhood of Chicago. We've learned that fixing stuff is expensive but we love our new home! I celebrated one year of owning my own gluten-free cookie subscription box company, Lush Bites, in July. In September, I told the best boss ever that I'd be leaving my full time job in accounting to pursue my passion here on my blog and at Lush Bites, which I still dub the easiest breakup ever after the support I was shown by everyone to do what I truly love! In October, I officially became self-employed, celebrated my 29th birthday, and adopted the cutest little puppy girl all in the same week! If you haven't seen my dog, Nova, yet… she's all over my Instagram stories. I can't help it. She's just too adorable and growing every day!
Lots of big changes in my life and so happy I can share them all here with you on my blog! This year, I loved seeing the progression in my recipe creation and photography with each post I shared and can't wait to see what 2018 holds.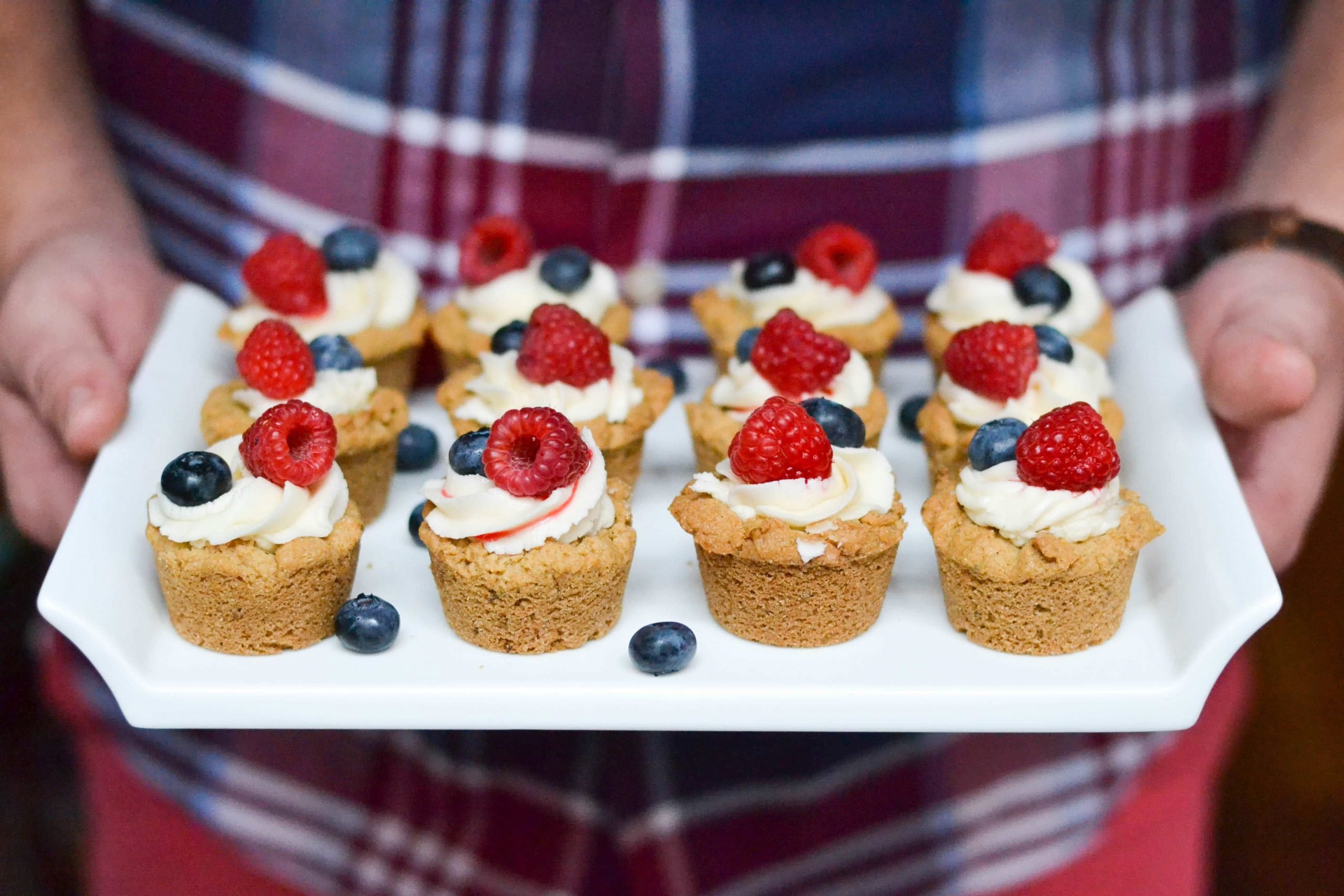 Please note, there are some affiliate links below for a few products I LOVEEE and use (clearly since they're in my favorites of 2017). You won't be charged anything additional if you make any purchases from the link, but I may make a commission from Amazon.
Here are my 2017 favorites!
Favorite song: I'm normally more of a Wilco kind of girl, but Miley Cyrus had me at Malibu. It's just so catchy!
Favorite movie: Every Hallmark movie ever. Kidding… maybe. (I'm not kidding)
Favorite TV show: This is Us – I cry, I laugh, I text all of my friends.
Favorite food: tacos – all day, every day (see below) – not sure if this will ever change
Favorite food trend: Nutritional Yeast – okay, okay. Not new in 2017 but definitely became way more popular in 2017 and I always make sure it's in my kitchen! It gives everything I put it in a nice cheesy flavor!
Favorite kitchen appliance: Cast iron skillet!!! I used it a ton in 2017 and I guarantee I'll use it even more in 2018! Here's the one I use (it's on sale!): my faveeee cast iron skillet
Favorite restaurant: I literally can't stop eating Antique Taco in Chicago – can't stop, won't stop! Their bbq pulled pork taco is DELISH – a little bacon, a little avocado… swoon
Favorite kombucha flavor: Kevita Pineapple Peach
Without further ado, here were my favorite posts from 2017!
Roasted Pomegranate Salmon and Acorn Squash … Honey Mustard Baked Chicken Wings … Gluten-Free Vegan Grapefruit Scones … Gluten-Free Vegan Corn Jalapeño Fritters … Red Potato and Black Bean Taquitos … Vegan Red, White and Blueberry Cookie Cups … Shrimp Grain Bowl with Creamy Cashew Sauce … Shrimp Tacos with Pomegranate Cranberry Salsa
I hope you all loved 2017 as much as I did and I want to think each and everyone one of you for stopping by my little gluten-free blog and sharing in this with me! It means so much to me that you're all here and I'm excited to get to know each of you better in 2018!
Feel free to leave me a comment below or drop me an email at megan@adashofmegnut.com to chat about gluten-free things (products, recipes, etc.)!
I posted another one of these year in review posts back in 2015 (see my best of 2015 post!) and it was so fun I had to do it again!