30 Recipes For A Gluten-Free Thanksgiving
It is seriously my dream to have a gluten-free Thanksgiving with all of my gluten-free friends where we all frolic and dance and be merry and happy and eat all the things we wish to eat without having to worry about our allergies. It would be great right?
I'm not sure how but I just channeled an M83 song but instead of making it about frogs and rainbows.. it's about eating gluten-free Thanksgiving. And I'm okay with that. A big thumbs up if anyone (other than my two sisters) knows what I'm talking about! If not, it's okay because I'll be done rambling now.
So, yes. A gluten-free Thanksgiving with my gluten-free friends. It would be awesome. However… most of the friends I've met through blogging that are gluten-free live across the country (actually the world but we're talking Thanksgiving today). So my magical gluten-free Thanksgiving will have to wait for now! Instead, I thought it would be more practical, while slightly less fun, to have a virtual Thanksgiving and share Thanksgiving recipes from my gluten-free friends!
If you're planning a gluten-free Thanksgiving, or just plan to have some gluten-free dishes at your Thanksgiving this year, this post is definitely for you. We have appetizers, sides, desserts, even a grilled turkey.. the whole shebang! My perfect gluten-free Thanksgiving would contain each and every one of these recipes! I hope you enjoy these 30 recipe for a gluten-free Thanksgiving as much as I know I will! If you're new to gluten-free, make sure to check out these Tips to a Gluten Thanksgiving!
Cranberry Jalapeño Salsa | A Dash of Megnut
Sausage Garlic Quinoa Stuffed Mushrooms | Peas and Crayons
Gluten-Free Chex Mix | The Cozy Cook
Bacon Wrapped Sweet Potato Bites | A Dash of Megnut
Autumn Kale Salad with Warm Pumpkin Vinaigrette | Veggie Inspired Journey
Balsamic Beet Salad with Arugula, Goat Cheese and Walnuts | A Dish of Daily Life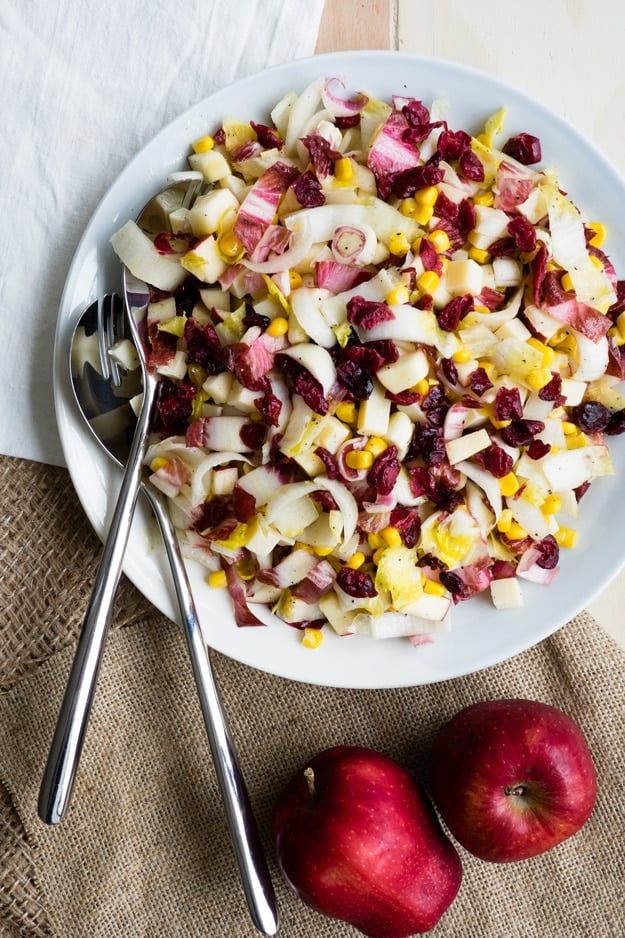 Apple and Endive Salad | The Work Top
Marinated Beet and Apple Salad | Cotter Crunch
Grilled Turkey | Beauty and the Foodie
Paleo Brown Onion Gravy | Daileo Paleo
Vegan Sweet Potato Drop Biscuits | A Dash of Megnut
Cranberry Pork Polenta Stuffing | A Dash of Megnut
Healthy Cornbread | Emilie Eats
Easy Creamed Kale | The Tomato Tart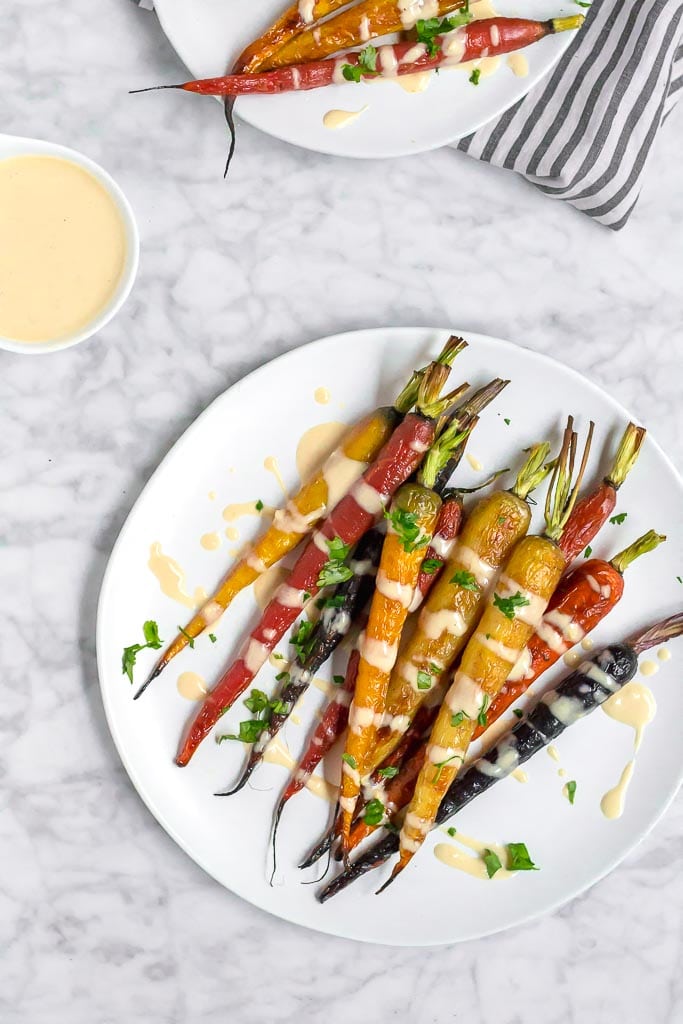 Roasted Rainbow Carrots with Lemon Tahini Sauce | A Dash of Megnut
Cranberry Sauce with Apples and Cinnamon | Culinary Hill
Cheesy Mashed Potato Casserole | Swanky Recipes
Roasted Sweet Potatoes with Roasted Cauliflower Cream Sauce | Healy Eats Real
Duchess Potatoes | Tea and Biscuits
Sweet Potato Casserole | Delicious Meets Healthy
Quinoa Veggie and Sausage Stuffing | Kitchen Simmer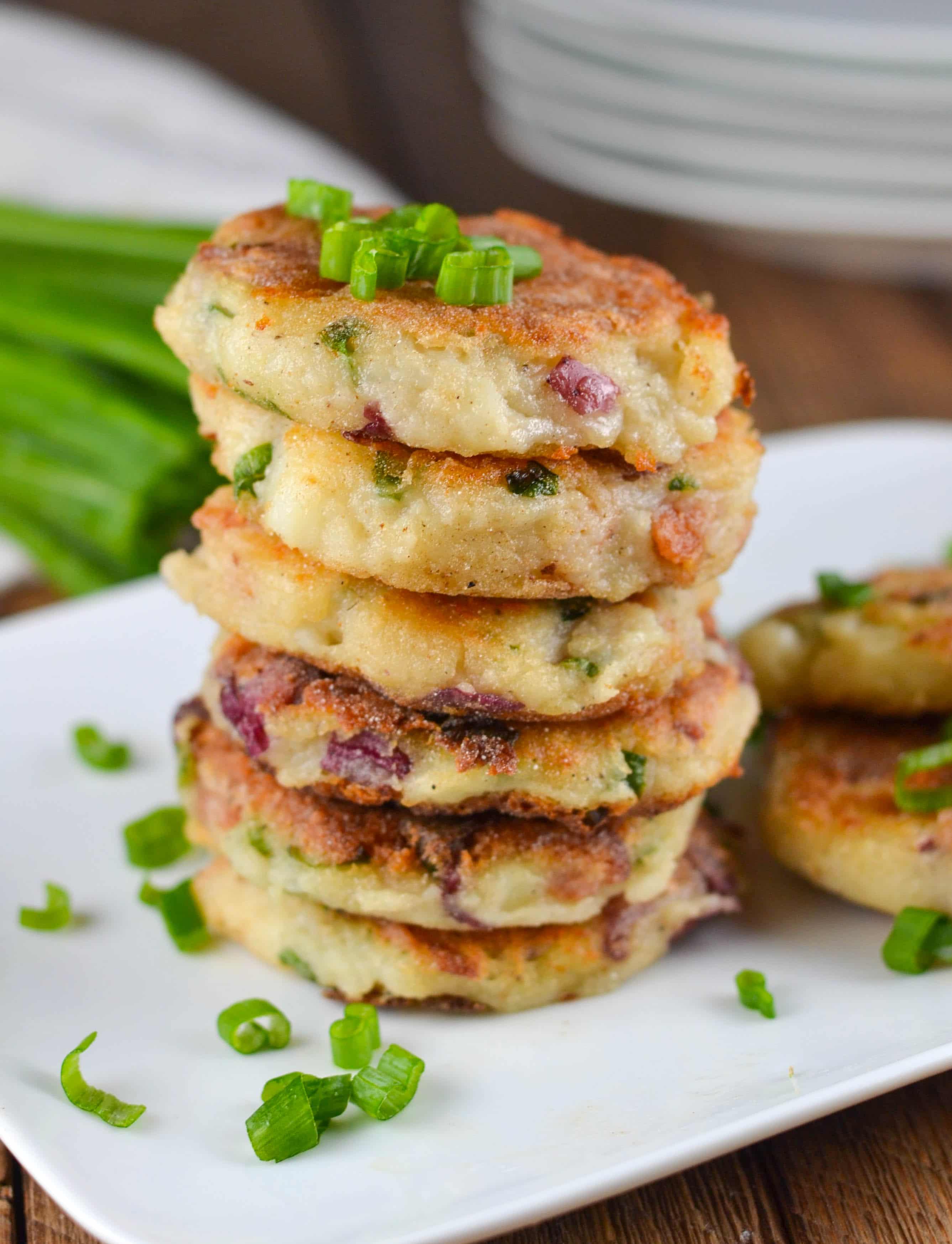 Bacon Green Onion Mashed Potato Cakes | A Dash of Megnut
Wild Rice Sweet Potato Stuffing | The Pretty Bee
---
Root Vegetable Stuffing | Dishing Delish
Caramelized Butternut Squash | What The Fork Food Blog
Green Beans with Toasted Pecans | Tastes of Lizzy T
Maple Ginger Butternut Squash Tart | Fearless Dining
Gluten-Free Fudge Pecan Pie | What The Fork Food Blog
Cranberry Orange Sorbet | Blender Happy
Ginger Apple Crumble Pie | Vermilion Roots
Paleo Chocolate Silk Pie | Almost Supermom