10 Guacamole Recipes for Cinco de Mayo
If you know me, then you know I have a slight obsession with guacamole. Hold the slight. It's probably a full on obsession. I will put avocados on anything and everything and what better way to eat avocado then a dip featuring the best fruit on earth?
I love it so much in fact that we're having a full blown "guac off" at work next week, Zoolander walk/guac off memes and all. So of course would I let a holiday such as Cinco de Mayo go by without sharing some guacamole recipes with you all? Never! What kind of guacamole loving food blogger would I be?
I've shared quite a few guacamole recipes on my blog such as my apple guacamole and my favorite bacon and roasted bell pepper guacamole, but thought it would be fun to share a few from my blogging friends too!
From traditional guacamole to grilled pineapple guacamole, we have definitely got you covered for Cinco de Mayo, summer grill outs and every occasion in between. Not only are they great to bring to parties, but they're also (for the most part) pretty allergy friendly too!
These recipes are gluten-free and many are also dairy-free, vegetarian and vegan, which makes them great to share with those who have food restrictions. I can guarantee they'll love you for bringing one of these guacamoles with you to your next get together!
Without further ado.. here are 10 amazing guacamole recipes for Cinco de Mayo (and beyond!).. and you don't think I could have possibly shared a guacamole round up without my chips and guac sugar cookies, could you?
Apple Guacamole | A Dash of Megnut
Classic Guacamole | Strawmarysmith
Mango Pomegranate Pecan Guacamole | A Dash of Megnut
Blue Cheese Guacamole with Smoked Almonds | Platings and Pairings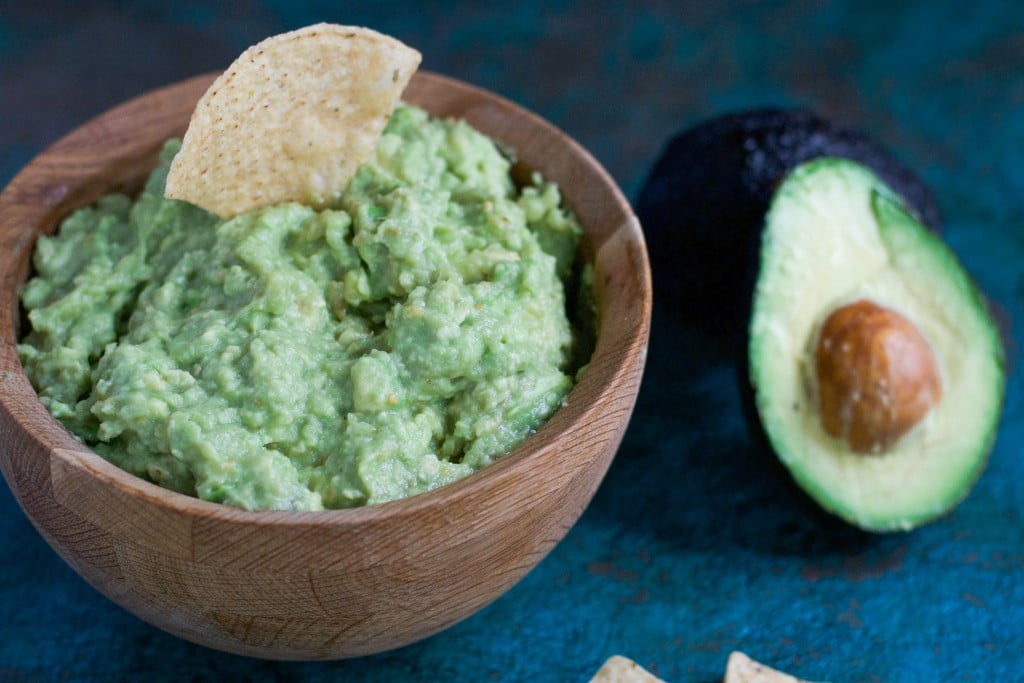 Lazy Girl Guacamole | A Dash of Megnut
Spicy Black Bean Guacamole | Tasting Page
Grilled Pineapple Guacamole | Everyday Sarah Jane
Bacon and Roasted Bell Pepper Guacamole | A Dash of Megnut
Tomatillo Quinoa Guacamole | Luci's Morsels